Dear YouTubers, Please Stop Making Breakup Videos
14 December 2016, 16:22 | Updated: 8 May 2017, 17:09
You really don't have to.
For most people there are seven emotional phases to a breakup. They go something like this: 1) desperate for answers, 2) denial, 3) bargaining, 4) relapse, 5) anger, 6) initial acceptance and, lastly, 7) redirected hope. If you're a YouTuber, however, there is one more step on the path to healing: the breakup vlog.
The 'breakup vlog' has become a genre in itself on YouTube and gained tens of millions of hits for its creators. The past 12 months has seen plenty of high profile breakups like Miranda Sings star Colleen Ballinger and her husband Josh Evans and pranksters Jesse Wellens and Jeana Smith. Pop-punk enthusiasts Emma Blackery and Luke Cutforth also split earlier in the year, as well Marcus Butler and Niomi Smart at the tail end of December 2015. In each case, one or both partners made breakup vlogs about their respective splits, often together.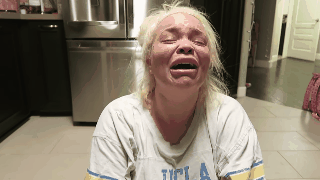 youtube/trishpaytas
More recently, longtime vlogger Trisha Paytas uploaded a video on Sunday (11 Dec) titled "is sean van der wilt gay?" supposedly outing her (now ex) boyfriend and YouTuber Sean Van Der Wilt, who was allegedly caught kissing a guy in a club. The video at the time of writing has over a million views and was one of eight videos in the space of three days addressing their separation. The titles of videos are like a blow-by-blow account in almost-real time ("he cheated. Im done." "exposing sean van der wilt", "is sean van der wilt gay", "this needs to be said", "I'm going insane", "im sorry sean (final video)", "sean is suing me" and "update").
Watching Trisha dry-heaving her way through the first of her breakup videos is a bizarre experience. It's so bizarre and jarring, in fact, you wonder why these YouTubers bother putting these videos up in the first place. Sure, they share their lives with their followers so they have to acknowledge it at some point but that still doesn't justify the sheer lunacy of some of these videos. Obviously there are precious hits to be gained but most of them would deny that this is their primary motivation. So what is it?
thegr8georgedaniel.tumblr
The tone of these videos vary a lot. While Trisha is borderline hysterical, Butler goes for a more somber, measured note. In Wellens and Smith's joint video, they appear to be lost in the midst of an existential crisis, so stuck in the cycle of daily vlogs and viewing themselves through their audiences eyes that they've lost sight of what is real (at one point Wellens even says, "Do I love this person or am I doing it for the video? It's toxic.")
What unites them is that they all make a point of stating that they feel obligated to tell their fans, and in the case of the bigger YouTuber stars, this is usually followed by (in the same sentence, in the case of Butler) a request for "privacy".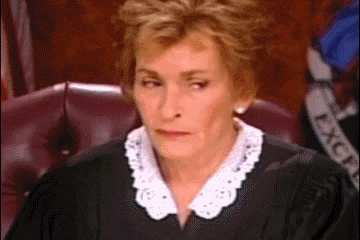 giphy
Besides the obvious hypocrisy of that request, there are bigger problems with breakup videos. The largest of them all is this lie that creators 'owe' it to their audience to vlog about their breakup... Says who? Who made up this law that creators must upload videos detailing their very painful breakups? Would a tweet or Facebook post not suffice? Do they really believe people care enough that a ten-minute, cringe-inducing video is required? It's sad that YouTubers believe this self-made lie without questioning the risks and damaging consequences that come along with it.
When you breakup with someone, most likely you are in an emotional state and are feeling distressed. People don't make the best decisions during this time. It's easy to say the wrong thing and aggravate the situation further (or create new ones). As someone rightly pointed out in the case of Trisha, she exposed Sean's sexuality to the world, something he might not be ready to do. The reality is that 'outing' people has lead to many, many deaths among LGBTQ youth. What might start as 'getting things off your chest' could actually lead to very serious, real-life consequences.
It's also true that by sharing such intimate details about breakups invites everyone to have an opinion, whether they like it or not. Before long it's spiralled out of control. In Colleen's video, she pleads with viewers not to gossip or write stories about her breakup. A quick Google search will show you what a naive request that was. It's not that I don't have sympathy for Colleen or Josh, or any other YouTuber mentioned in this article, but you simply can't have it both ways. I can't imagine how painful it must be to watch people speculate and gossip about your relationship while it's breaking down. That's got to hurt. Ain't that right, Tanisha?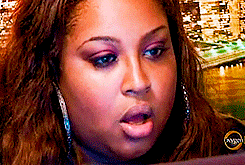 giphy
Perhaps one point that isn't often discussed is whether this is having an effect on their often young and impressionable followers. Are breakup videos in danger of becoming the new normal for them too? Over-sharing on social media isn't anything new but it would be sad if young viewers assumed uploading a video to air their dirty laundry is the only way to deal with a breakup. Often people forget that once you upload something online it's there forever and could be used against you at any point. I wonder how these YouTubers will feel about their breakup videos in a year or two?
Not all YouTubers deal with a break up in this way. Most notably, Niomi Smart responded to Marcus Butler's video with a tweet and moved on. And if the rumours are to be believed, Troye Sivan and Connor Franta split this year but in stark contrast to most YouTube couples, they never made their relationship public and so their split didn't need to be address, thereby avoiding all the mess created by a very public fallout.
So YouTubers, if you want to cry on camera and be turned into a meme forever, that's your call, but the idea that YouTubers 'owe it' to their fans is simply not true. Put the camera down, call your mum, and come back when you're feeling ready.