Is Meghan Trainor's "Dear Future Husband" Anti-Feminist, Or Just Bad Satire?
19 March 2015, 13:06 | Updated: 8 May 2017, 17:09
We just can't get our heads around it.
The baffling puzzle that is Meghan Trainor's entire career hit a new peak this week, as the questionable video for her latest single "Dear Future Husband" hit the internet.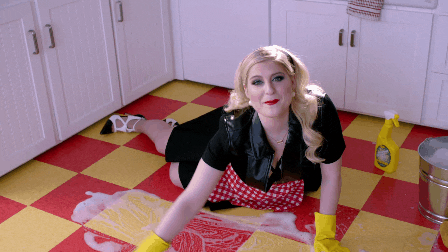 People are up in arms about the fact that this video seems pretty sexist against, like, everyone. Meghan portrays a typical 50's style housewife figure, scrubbing floors while singing about her standards for her ideal man (including such lofty goals as "buy me flowers"), and simultaneously rejecting potential male suitors for reasons as trivial as "being too weak to hit the bell in a carnival challenge". Really.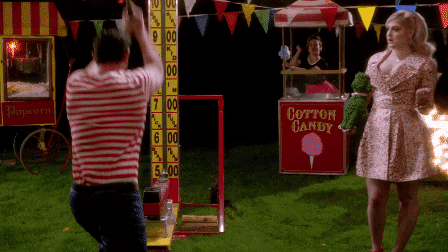 So yeah, people are kind of mad.
that meghan trainor song wldve been a progressive feminist anthem in 1940

— Joanna Rothkopf (@joannarothkopf) March 16, 2015
Meghan Trainor's "Dear Future Husband" throws it back 50 years. "Buy me what I want and call me pretty, that's all i need!" Absolute trash.

— Kelly Ryan (@thisiskellydood) March 17, 2015
Dear Future Husband is this years Blurred Lines with a twist! This time grotesque sexist ideology is being promoted by a woman! Progressive!

— Hannah Greenberg (@hannahgre) March 17, 2015
Ever since the release of smash hit "All About That Bass", (the message of which was pretty much "be body-positive but, like, from the perspective of male validation"), people have been trying to figure out if Meghan's musical content is pro-woman, anti-feminist, or just not very good.
And to be honest, we're still a bit clueless. Because what if we're looking at Meghan Trainor's content from the completely wrong angle? What if the outdated misogynistic tropes of "Dear Future Husband" are actually an attempt to spin them on their head in a brilliant satire? Let's watch and listen, and see if that angle makes more sense.
Nope, the jury is.... still out. And it seems that plenty of people want to believe the same thing.
and now they're saying the Dear Future Husband video is sexist... like.... ok maybe listen to the lyrics and google the word "satire" first?

— mār (@princeNOKIO) March 17, 2015
Either Meghan Trainor has just released a masterpiece of satire or she's a complete knob #dearfuturehusband

— Caroline Howley (@CarolineHowl) March 18, 2015
Is #DearFutureHusband by @Meghan_Trainor biting #satire or just a horrifying throwback to the #gender #politics of yesteryear? :/ #confused

— Jon Clark (@HiJonClark) March 18, 2015
While we want to believe SO hard that it's just a great self-parody, the flaw in this train of thought is that Meghan Trainor's track record so far doesn't scream "master of satire". All her videos and releases so far have the same doo-woppy, bubblegum-coloured Crayola aesthetic that is catered to her music style, but lacks any trace of irony.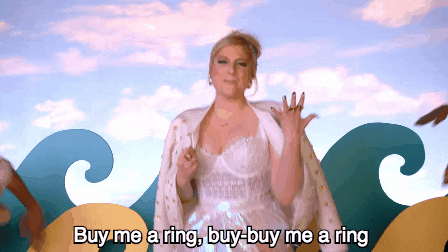 So while it's so very hard to believe that there isn't at least some element of self parody in the video, we might just have to come to terms with the fact that the fastest rising name in female solo artists right now is totally clueless about the bigger issues of gender inequality. Meghan has even said in the past that she "doesn't consider [herself] a feminist", so we're probably safe to assume that, satire or not, there's no intended angle of female empowerment to be found in "Dear Future Husband".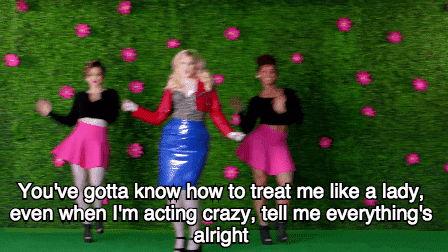 Overall, it seems as though a lot of Meghan's lyrical content comes from her personal preferences towards male acceptance. She even tells TIME "I want to make sure guys take me on a date and treat me right, because I didn't do that in the past". But therein lies the problem; those particularly low standards she sets for herself are being projected onto a much more impressionable mass of young girls, in the form of a series of catchy tunes. You think that some guy holding doors open for you is worth some implied oral sex (listen to the song, it's there) as a thank you? Fine, you do you. But either back that up with encouragement of independent thought for your female audience, or keep it far away from your chart-topping pop songs.
Because like it or not, young and progressive women are listening to people like Meghan Trainor in the hope of something better. And they just aren't getting it.