Is It A Banger? Let This Website Decide How Your Favourite Song Stands Up
2 June 2015, 15:11 | Updated: 8 May 2017, 17:09
"Isitabangr" uses Spotify and Echonest data to detect just how much of a banger your favourite songs are.
Parks & Recreation fans will already know of Tom Haverford's list of requirements for his taste in music.
"How many beats per minute? How many drops? How dope are the drops? Were any acoustic instruments used? If so, it is not a banger".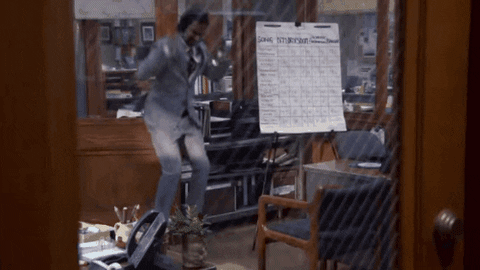 Now, a whole website has been created that determines whether or not your favourite songs qualify as a banger.
"Inspired by Parks and Recreation, isitabangr uses data from Spotify, The Echonest and input from you guys, paired with a super vigorous algorithm (not really) to determine if a song is a banger," explains the blurb on Isitabangr.com.
Devised by 19 year-old developer Derek Dapp, the site uses audio fingerprinting service Echonest to compare a song to a list of known bangers, to see if it matches up.
We decided to run some of the tracks you can hear on PopBuzz radio through Isitabangr to see how it shapes up.
"The Mother We Share" by CHVRCHES is a banger. Of course.
But Janelle Monáe's "Yoga" is not a banger. Agree to disagree.
"Wrecking Ball" from Miley Cyrus' Bangerz is (lol) not a banger.
But The Wombats' "Give Me A Try" is a banger??
Maaayybe the site needs a little bit more work.
Check out Isitabangr while you listen to PopBuzz radio (click Listen above!), and let us know what else is and isn't a banger.