Is This The Most Explicit Music Video Of 2015?
17 June 2015, 12:35 | Updated: 8 May 2017, 17:09
We're blushing at this video. Not gonna lie.
2014 was undeniably the year of the booty. Everyone from Nicki Minaj to J.Lo and Iggy Azalea got their assets out for your viewing pleasure. This year's top contender for most bootylicious music video is a name from yesteryear.
Kat Deluna, who hasn't really made a huge splash on the music scene since 2007's "Whine Up", is stripping all the way down in her music video for the appropriately named "Bum Bum".
Kat isn't afraid to show off her own "Bum Bum" as evidenced by like, every scene in this video.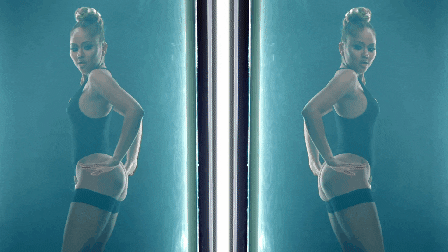 There is very little plot in the music video and Trey Songz (who sings on the track) is nowhere to be found. But the most ominous thing about the whole video?
THERE IS AN ACTUAL PART 2.
Watch this music video below and decide for yourself if this is the most explicit music video of 2015.