It's "Impossible" Not To Dance To Lion Babe's New Song
14 July 2015, 14:21 | Updated: 8 May 2017, 17:09
The New York based duo get seriously funky on their new track, "Impossible".
Our favourite East coast duo are back this week with their totally rad new track "Impossible". As was the case with "Wonder Woman", the pair debuted the song on Annie Mac's 'Hottest Record' last night (July 13).
Jillian and Lucas turn new funk on its head with this percussive r&b adjacent track. Bassy, deep, but still soulful, "Impossible" is the only thing missing from your summer playlists.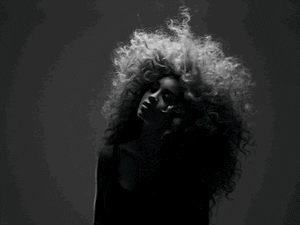 The song feels energetic and seasonal, with enough sass to get any backyard barbecue crowd on their feet.
The pair are prepared to release their debut in the very near future so keep your eyes on the skies for that announcement.
In the mean time, you can get down to "Impossible" below.