13 Hilariously Awkward Popstar Moments From "Celebrity Juice"
20 March 2018, 14:34 | Updated: 20 March 2018, 16:24
Promoted by ITV 2
Remember when Ed Sheeran met his own NAKED tribute band...
Celebrity Juice is days away from returning to our screens for a 19th series and we literally cannot wait to see what kind of stunts and gags our fave celebs will be blessing us with this year. While we wait, we thought we'd serve up some of the most iconic and hilariously awkward moments from Celebrity Juice over the years, starring all your fave pop stars.
1) When Emma Bunton had to rank the rest of the Spice Girls based on their vocal abilities... and low-key nailed it.
ITV2
2) When Ed Sheeran was forced to meet his own tribute band... and they were naked.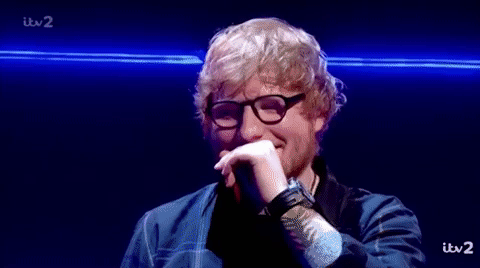 ITV2
3) When Perrie Edwards sat down to play The Mask of Sorrow and ended up "spilling the deets" on her relationship with Zayn.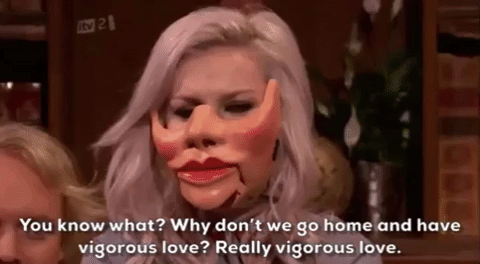 ITV2
4) When Charli XCX was spliced with a suitcase and realised nothing in her career will ever top this moment.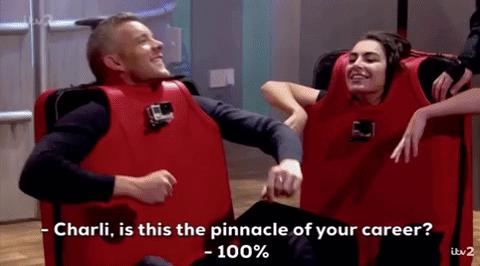 ITV2
5) When James Blunt didn't know what a 'Bag For Life' was.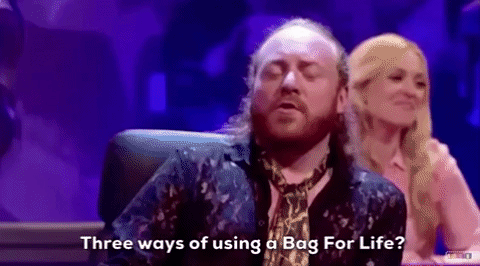 ITV2
6) When Conor Maynard got a lap dance from Johnny Vegas.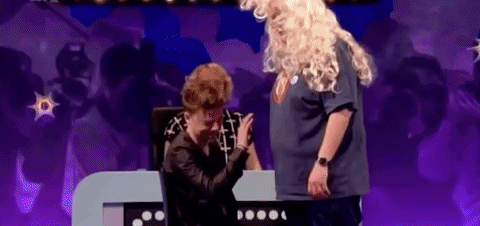 ITV2
7) When Brad and Connor from The Vamps found themselves in THIS pretty compromising position.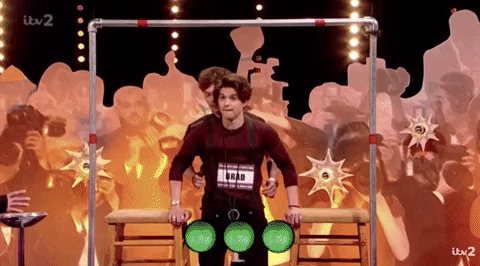 ITV2
8) And then when Olly Murs unsuspectingly found himself in this position.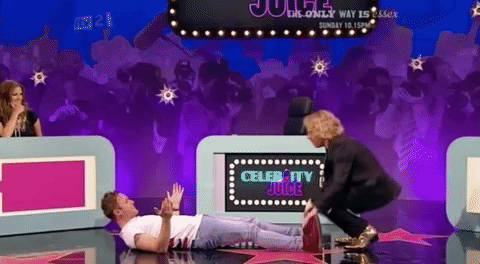 ITV2
9) When Mel B turned up late to the show and then thought the District Line was called the 'Direct Line'.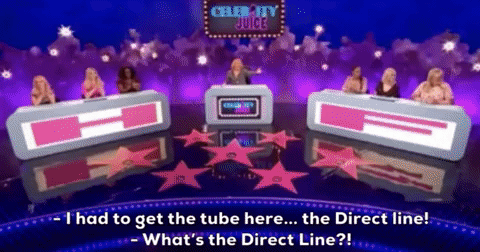 ITV2
10) When Ella Eyre had sushi rolled up her body by Fearne Cotton.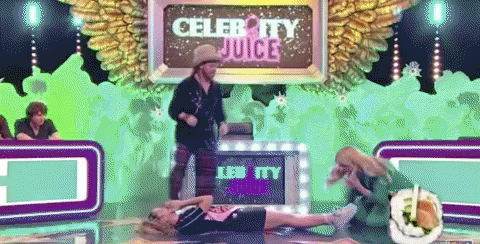 ITV2
11) When Michael from 5SOS had to burp out a candle.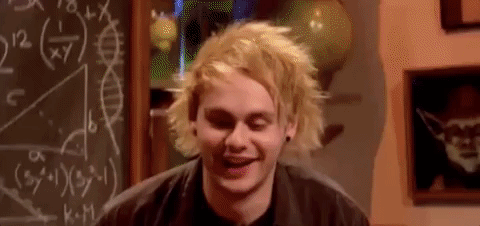 ITV2
12) When Calum from 5SOS showed off his skills on the dance floor.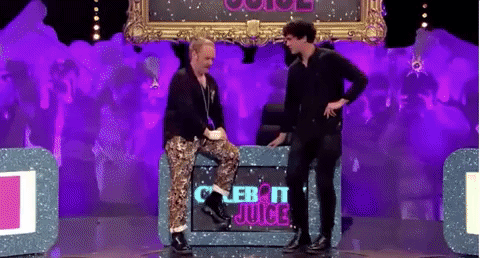 ITV2
13) And finally, when David Guetta got thrown in a cement mixer.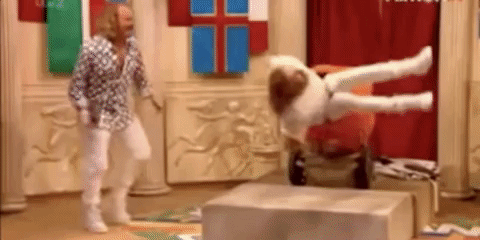 ITV2
Celebrity Juice returns to ITV2 with a live special on Thursday March 22 at 10pm.