Miranda Sings Played Pictionary With Jerry Seinfeld And It Was The Weirdest Clash In Comedy
2 December 2014, 12:47 | Updated: 8 May 2017, 17:09
Sitcom legend meets bizarre YouTube character and nobody wins (the game).
Jimmy Fallon loves creating unlikely scenarios on 'The Tonight Show', and last night he caused the weirdest clash in comedy.
Jimmy had stand-up and sitcom hero Jerry Seinfeld, comedy all-rounder and SNL alumni Martin Short, and weird YouTube sensation MirandaSings all as guest on the show - and together they played a game of Pictionary.
Jerry and Miranda made a pretty good team.
Or not.
The teams go for two rounds each and it seems like everyone is more interested in confusing their teammate than actually winning. Although, Miranda is trying really hard. I mean, how can you not get this?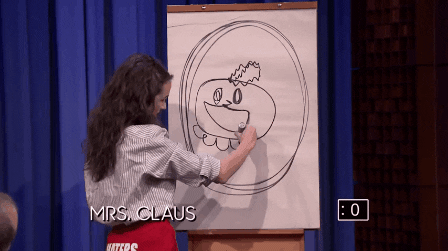 Honestly.
Check out the full thing below to see who won. SPOILER: nobody.