Absolutely Everyone Is In Jimmy Fallon's A Capella Queen Cover
2 February 2015, 16:02 | Updated: 8 May 2017, 17:09
Jimmy rustled up a whole host of his popstar pals for an awesome technicoloured rendition of "We Are The Champions".
Jimmy Fallon is well-known for making some great creative collaborations between himself and his guest stars. But when you suddenly have a Super Bowl-sized lineup at your disposal, the standard reaches an all-time high.
So what better or more ambitious idea is there than to make a full Brady Bunch-esque video, covering Queen's epic "We Are The Champions" - in a capella?
It starts off with a slick cover just between Jimmy and resident Tonight Show band The Roots...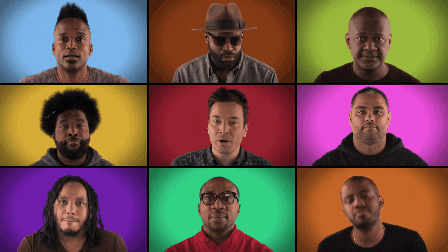 ...Then BOOM, Carrie Underwood chimes in. Followed quickly by Sam Smith, who honestly looks like he'd rather be elsewhere, doing other things.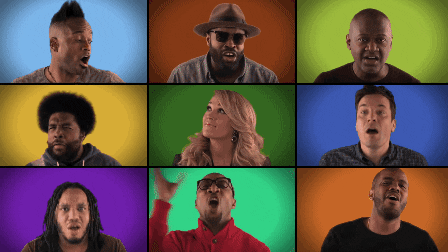 The names keep piling up; Ariana Grande hams it up, Blake Shelton croons the verse, Usher kills it, Meghan Trainor is there, and One Direction kinda have some issues synchronising their swaying.
But the most exciting bit was when Christina Aguilera swoops in out of freakin' nowhere to show these new-faces of pop how it's ACTUALLY done.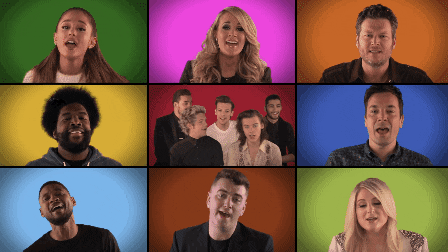 SLAY IT XTINA. You can almost hear the intimidation in Ari's voice. At least, you will if you listen to the full thing below. It's TOTALLY worth it.