The Jurassic World Trailer Is Here And Chris Pratt Is Riding With Dinosaurs
25 November 2014, 17:52 | Updated: 8 May 2017, 17:09
The first trailer for the dino-tastic sequel has hit, and the Park is open.
Although the teaser promised a Thanksgiving release, the full-length trailer for the much-anticipated Jurassic World has arrived online - and it's incredible.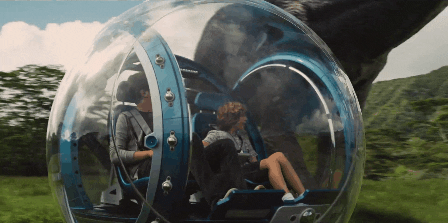 13 years after the last Jurassic Park movie, the park is open - and they seem to have worked out all the kinks. Until one research scientist proudly announces they've figured out how to make a whole new dinosaur. It's always about the scientists doing things they shouldn't, isn't it?
We won't spoil it any further. Check out the trailer below, if just for THAT last shot of Chris Pratt riding with the... sorry, no more spoilers, honest.