"Justin Bieber Has Never Had Phone Sex" And Other Things We Learned In This Crazy Ellen Video
19 March 2015, 11:00 | Updated: 8 May 2017, 17:09
This was a lot of knowledge to gain.
Justin Bieber and Madonna reminded us yesterday why daytime television can sometimes be hard to watch/nonstopcringefest2k15.
The pair stopped by the Ellen Show yesterday to play a terrifyingly illuminating game of never "have I ever" on national television. For those who aren't familiar with the game, players offer up intimate details about themselves by indicating whether or not they have done a particular sex thing. It's always a sex thing.

Not even 5 seconds into the game, Madonna asks if she can spank Justin with a paddle. And we're off!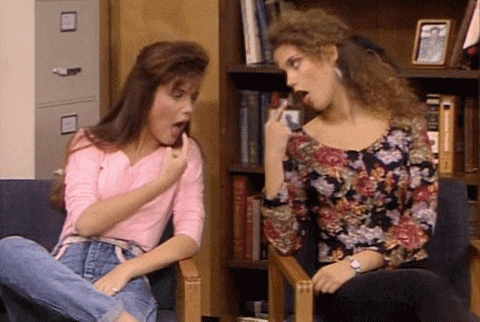 The pair answered the personal questions like champs but we're 100% sure that Justin lied on multiple occasions.
Has Justin….
Had phone sex? [ ]
Used someone else's tooth brush? [ ]
Fooled around in the bathroom at a party [x]
Been kicked out of a bar? [ ]
Dated someone and their sibling? [x]
Fooled around while someone else was in the room? [x]
Forgotten the name of the person they were hooking up with? [x]
Had sex with more than 2 people in one day? [ ]
Things can't have been too awkward for Justin and his wide brimmed hat because he and Madonna seemed to really hit it off back stage. New best friends alert?
Watch this very personal game of "Never Have I Ever" below