11 Musicians Who Are Actually Amazing Dancers Too
15 September 2017, 10:57 | Updated: 16 October 2017, 13:00
Promoted by Just Dance
Need some new moves? Just copy all of your fave musicians - they've got some serious skills.
What's even more important than actual musical ability? That's right - the ability to get your groove on at a moment's notice, busting out all your finest moves on every dancefloor you see.
Work it.
And, as any aspiring dancer knows, the best way to start your career is by playing the ultimate dance video game 'Just Dance'. But wait, there's more as now your fave game is entering the real world thanks to the Just Dance World Cup (30th September, Queen Elizabeth II Centre). So, if you think you've got what it takes, sign up for a qualifying event here and pretty soon you could be a legit dance champion!!!
Still need some inspiration? Well then check out these musicians who will give you all the best dance moves you can use to get in the zone and competition ready:
1) Matty Healy
The 1975, Dirty Hit
That shimmy is just on point isn't it?
2) Tyler Joseph
Tumblr, Fueled By Ramen
Think they call this move the 'oops I'm about to vomit'.
3) Brendon Urie
Fueled By Ramen

You'll always be ready to go!
4) Halsey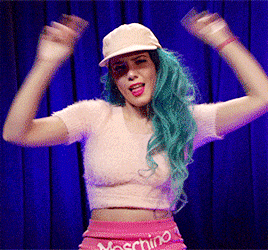 MTV, Giphy
'Now Or Never' is such a damn dance bop tbh.
5) 5SOS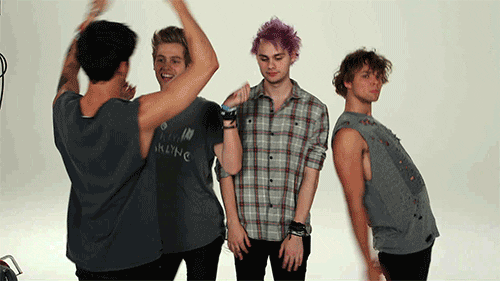 MTV, Giphy
Sometimes you just gotta freestyles it.
6) Harry Styles
Popcrush, Syco
Hat is optional.
7) Olly Alexander
Years & Years
When in doubt, get the glitter out.
8) Troye Sivan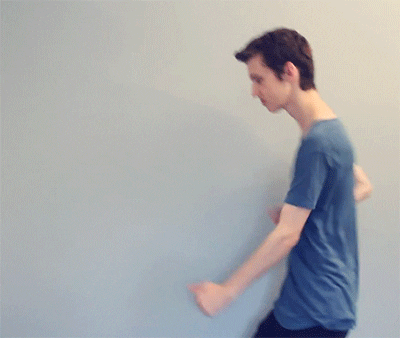 Troye Sivan, YouTube
Beyonce hu?
9) Hayley Williams
Fueled By Ramen
Sunglasses and dry ice are always essential aren't they?
10) Ariana Grande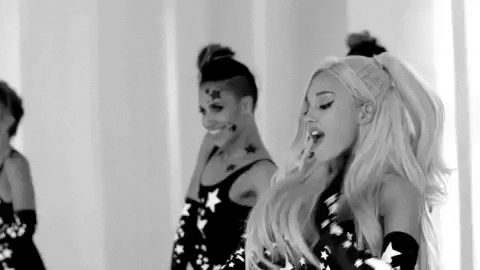 Ariana Grande
Tag yourself, we're the one on the far left.
11) Gerard Way
Gerard Way
Wait - how many of him even are there? We're freaked out!
Get more information about the Just Dance World Cup (30th September at the Queen Elizabeth II Centre) and sign up now if you think you're the best dancer out there!