Should Justin Bieber Put A Shirt On?
5 August 2015, 12:39 | Updated: 23 November 2018, 15:03
It's the question of a generation, but what do you think?
Justin Bieber recently revealed the countdown clock for his solo comeback single "What Do You Mean?" and it's been tricky to think about anything else since then tbh.
However, The Biebs is making it easy for us as a few days ago he teased a very shirtless and very oily photoshoot for Cosmopolitan magazine.
This got us thinking about Bieber's recent behaviour. Over the past 12 months, when he's not been apologising for something-or-other, JB has been whipping his kit off at every opportunity.
While we're all partial to a bit of a Bieber flesh, we're a bit concerned that Justin has taken #FreeTheNipple to another level. We mean, we think we've seen Biebs' nipples more than our own in the past year.
So should Justin Bieber put a shirt on?

Look at this gif. We mean really...should Justin Bieber put a shirt on?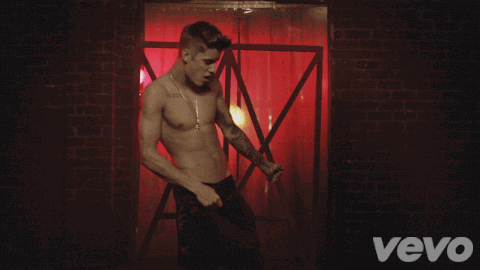 Ugh, look it's Justin Bieber wearing Calvin Kleins with, you guessed it, no shirt on. How revolting. Shouldn't he put a shirt on?

Oh, Justin Bieber is performing live and, surprise surprise, he's taking his shirt off. Shouldn't he be putting it on?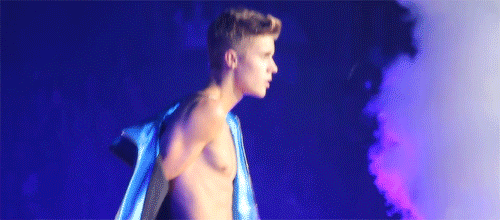 What would you do if you were to lick a knife suggestively? Well, if you're Justin Bieber you'd take your top off. Shouldn't he put a top on to avoid chopping his nips off?

If we were being photographed by the legendary Steven Klein we're not 100% sure we'd whip our tops off, but then we're not Justin Bieber are we so I guess that's a moot point. Shouldn't he just put a shirt on?

Surprise! Justin Bieber shirtless in a towel being shot by Mario Testino!

What happens when you put Justin Bieber, oil, a photographer and Cosmo in a room together. WELL THIS OBVIOUSLY!
Urgh.