Kanye West Finally Admits Why He Doesn't Like Smiling
26 January 2015, 12:12 | Updated: 8 May 2017, 17:09
Yeezus is keeping it old school. Like, Victorian-Rennaissance-Romantic old school.
Kanye West has one of the most beaming smiles in show-business.
Any time he smiles, he lights up the room he's in.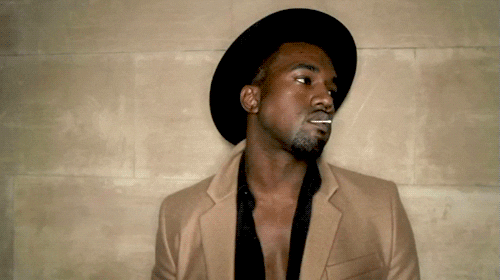 But... he does have a tendency to keep it under wraps.
So how come? Is it because Ye has a hard time finding things to be happy about, with his booming career and loving family? Nah. Turns out, Kanye's as chirpy and cheerful on the inside as he is demure and stoic on the outside. He just has an aesthetic to maintain.
In a speech at the Daily Front Row Fashion Los Angeles Awards this weekend, Kanye opened up about the very detailed reason behind his straight face - and we have a Victorian photo-book to thank.
"Back when I was working on Yeezus, I saw this book from the 1800s and it was velvet-covered with brass and everything. I looked at all these people's photos and they look so real and their outfits were incredible and they weren't smiling and people, you know the paparazzi, always come up to me, 'Why you not smiling?' and I think, not smiling makes me smile. When you see paintings in an old castle, people are not smiling cause it just wouldn't look as cool."

Kanye West, Fashion Los Angeles Awards
Well there you go. Kanye's holding up the "slow shutter speed/week-long oil painting" tradition of taking it seriously.
It's pretty solid reasoning. But it's a tough exterior to maintain, and Ye's bound to crack now and then.
There it is. Say Cheezus!