Katy Perry's Superbowl Performance Had So Much Going On
2 February 2015, 11:00 | Updated: 8 May 2017, 17:09
Bring out the dancing sharks.
Millions of spectators worldwide tuned into Superbowl XLIX on the premise that a Seahawk (whatever that is) and a Patriot would be going head to head in some sort of display of athletics. There was also mention of a performance by Katy Perry.
The pop star has been teasing hints about her performance for months now but I'm sure no one realized that it would genuinely entail a Cheeto dress, dancing sharks, and an animatronic lion.
Katy sung "Roar", "Dark Horse", "California Girls" and other hits during the 13 minute performance. Lenny Kravitz and Missy Elliot also accompanied her on stage.
There's almost no denying that the moment Missy Elliot joined KP on stage to sing "Get Your Freak On", "Work It" and "Lose Control" was the best part of the entire performance (sorry, KP).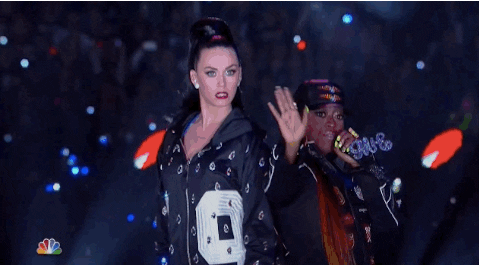 Don't leave Missy Elliot!

— Anderson Cooper (@andersoncooper) February 2, 2015
"@C_Liz14: When Missy Elliot came on & Katy was like.. https://t.co/iBOTsd5msM " omg help

— Katy Perry (@perryindustry) February 2, 2015
There was also the business about the sharks. What was happening with the sharks????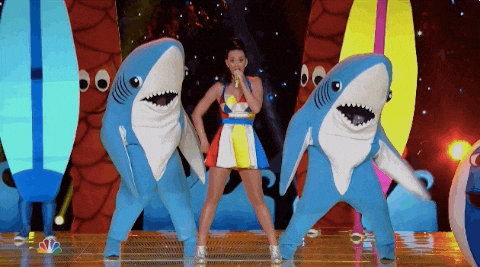 Of course, the sharks could only lead to proof that everyone on the internet is petty.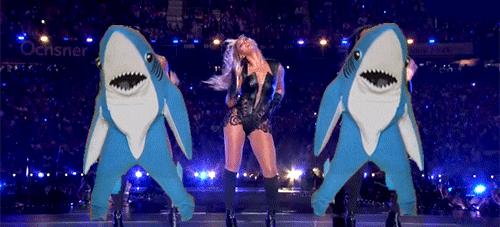 Overall Katy Perry sported four outfits during her performance.
The Patriots went on to beat the Sea Hawks 28 to 24…points (???????).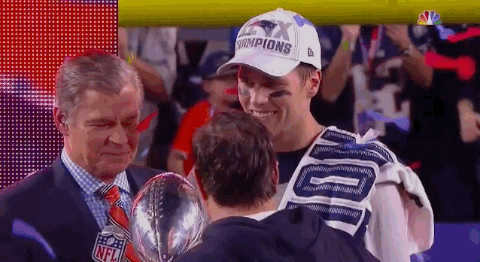 And we can't forget Katy Perry's newest tattoo to commemorate the occasion.
Yay, sports!