Kendrick Lamar Just Broke A Major Record With His New Album
18 March 2015, 13:01 | Updated: 8 May 2017, 17:09
This is big news.
To say Kendrick Lamar's week has been phenomenal is surely an understatement.
The Compton native released his long awaited To Pimp A Butterfly album and knee-jerk reviews have been endlessly complementary.
Kendrick can add another notch to his amazing news of the week belt.
He just set a world record for most streams in a single day on Spotify--racking up an insane 9.6 million listens the first day TPAB came out.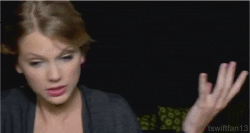 KENDRICK PUT HIS ALBUM OUT EARLY. NO ONE TOUCH ME. @kendricklamar

— Taylor Swift (@taylorswift13) March 16, 2015
Although the album has been hailed by critics the world over, T-Swizzle might have contributed to some of those 9 million streams.
She tweeted her support for the album to her 54 million followers who, if she asked, would likely dismantle the government at her behest. And, as Diplo has taught us, Taylor's fans are more powerful than the North Korean government.
It also doesn't hurt that some of Kendrick's biggest supporters are famous people with massive followings themselves. Kendrick got big ups from Lily Allen, Imagine Dragons, and The Chainsmokers at the start of the week.
The title of most streams in a single day was previously held by Michael Buble's 2011 Christmas album.