Kid Cudi's New Song "Love" Is The Ultimate Mood Enhancer
4 March 2015, 14:36 | Updated: 8 May 2017, 17:09
Come on young homies.
Well this is a totally welcomed and unexpected surprise. Kid Cudi has new music.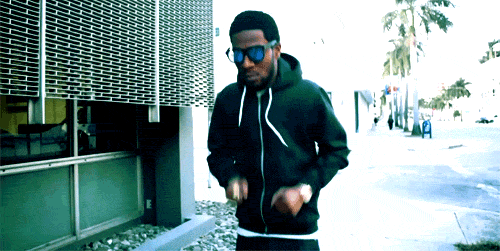 Things have slowed way down for Kid Cudi in recent years. When he is not working on soundtrack music, he's acting or quietly dropping an album.
It's nice to hear him back on the actual music scene with "Love". "Love" is the ultimate 'positive vibes only' track.
Kid Cudi sings more than raps on this one but the song may be stronger for it. He samples Ratatat's "Sunblocks" and certainly does the original justice.
"Love" has a similar construction to his 2009 hit "The Pursuit Of Happiness".
kid cudi went back to his roots on that track

— Thottie Pippen (@DEYDEY2TURNT) March 4, 2015
I've had this new Kid Cudi track bumpin all day. Feel like I'm back in high school.

— Nadeshot (@OpTic_NaDeSHoT) March 4, 2015
Yall got me feelin special today :)

— Scott Mescudi (@KidCudi) March 4, 2015
Hear "Love" below and quietly ponder if the Kid is back.