We Really Want To Try This Kim/Kanye-Themed Menu On Valentine's Day
16 January 2015, 15:20 | Updated: 8 May 2017, 17:09
You're "Bound" to enjoy these fancy dishes (sorry)
Brooklyn-based restaurant Brucie is serving up the opportunity for New York couples to have an extra special Valentine's this year - by dining just like Kim Kardashian and Kanye West. Probably.
Zahra Tangorra, chef of the restaurant, has put together a special 2-track set menu with dishes themed around the happy couple. Everything from Kanye's singles to Kim's butt gets a reference.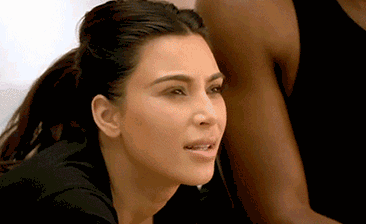 "KIM REJOICES AS BROOKLYN RESTAURANT DEDICATES VALENTINE'S DAY MENU TO THE SEXY STAR AND HER BAD BOY RAPPER HUBBY!!!!" Declares the blurb above the menu on the restaurant's site.
There are two five-course menus to choose from; the "Kim" option or the "Kanye" option. We assume that one comes with the waiter yelling about how it isn't real food, and the other one has a Grammy baked into it. Or something.
The Kim-themed menu is full of some dishes as fancy and expensive as you might expect from the Kardashian lifestyle; and in true Kim fashion, anywhere that a "C" might be used in the menu has been swapped out for a "K" - yep, even in the word "cheese".
Also, we see what you did there with the "rump roast", Chef Zahra. We're on to you.
"Mak N Kheese". Really.
Oh yeah, this is where things get good. With Kanye's menu, the shoehorning of K's into every meal has been replaced with song-inspired puns. And we're TOTALLY here for that.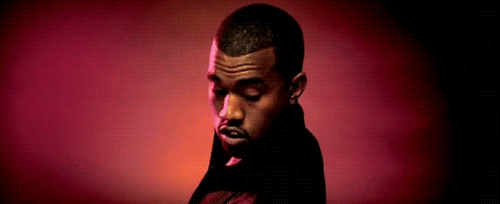 YEEZECAKE!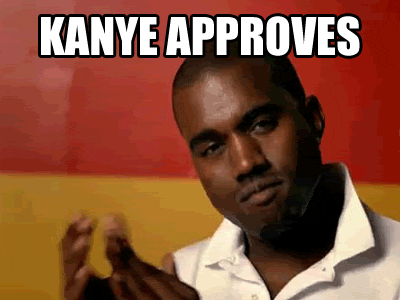 Each menu costs $100 per head. Sadly there's no word on whether there's a $50 North West menu.
If you still need to make Valentine's plans, you can check out other menus and booking info on the site.