Kurt Cobain Is Releasing A Solo Album--Yes, Really
12 August 2015, 18:04 | Updated: 8 May 2017, 17:09
Welp, that's happening.
21 years after the tragic death of Kurt Cobain, the grunge legend is set release an album of solo music.
It's a jarring set of circumstances but, with the premiere of the Kurt documentary, Montage of Heck looming, and a usable body or work left behind by the musician, there appears to be an opportunity for fans to hear music from the late Cobain.
The album, will see its debut in November and does not yet have an official title.
Reactions to the project are understandably mixed amongst fans.
Kurt Cobain solo album to come out this year WHAT WHAT WHAT?!?

— Adam Freeman (@mosesfreesus) August 12, 2015
I'm sure Kurt Cobain would've loved the release of an unauthorized, uncompleted posthumous solo album.

— Jeff Treppel (@JeffTreppel) August 12, 2015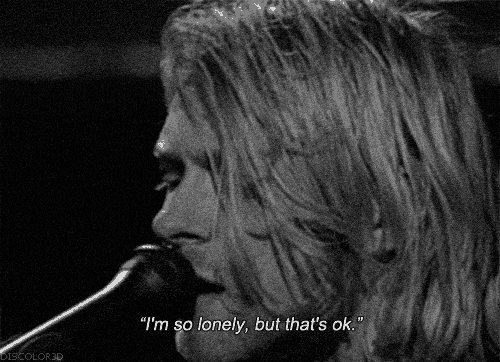 Montage of Heck director Brett Morgen is calling the project something that will "provide tremendous insight into the process".