Kylie Jenner Has Been Working On Something MAJOR
25 March 2015, 12:39 | Updated: 8 May 2017, 17:09
The rumour mill is out of control.
Kylie Jenner is a model, author (sort of), mansion owner, and now it seems the 17-year-old could potentially be taking a stab at the music business.
It's not as far fetched as it may seem. Her brother-in-law is Kanye West. Her brother Brandon has a budding music career. Her 25 year old boyfriend Tyga is a rapper and Kylie certainly looks the part of a r&b artist.
The speculation started when Rap Dose tweeted a promo image for a song called "Forever Real".
Coming Soon: "Forever Real" by Kylie Jenner featuring Tyga & Iggy Azalea #WeCantMakeThisShitUp pic.twitter.com/bUV18FliGI

— RAP DOSE (@RapDose) March 24, 2015
Iggy and Tyga are both rappers so the logical guess is that Kylie Jenner would be singing on the track. Also the logical guess is that this ISN'T HAPPENING.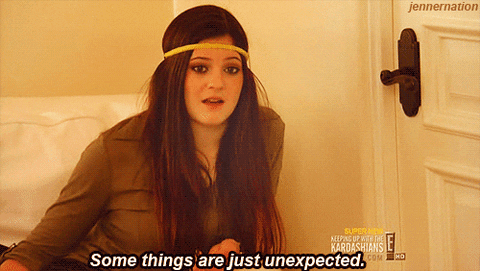 Twitter didn't waste any time once the name of the song was released.
kylie jenner is releasing a single with iggy azalea and tyga and it's called *tries not to laugh* forever real

— petty labelle. (@NickiAddicted) March 24, 2015
"@kingmarack: Kylie Jenner's debut single "Forever Real" featuring Tyga & Iggy Azalea is set to drop 3/30!!" pic.twitter.com/oIdGwINR2c

— m (@shampainIuke) March 24, 2015
Here is an exclusive behind-the-scenes pic from the video of "Forever Real", Kylie Jenner ft. Tyga and Iggy Azalea: pic.twitter.com/rVHQjyVFFz

— nate of americans. (@slvterhvley) March 24, 2015
Kylie has yet to speak publicly about the song. The single is due out on March 30th so, until then, lets just sit quietly with our hands folded in our laps and wait for "Forever Real".