Want To Stop Someone From Bugging You Ever Again? Lady Gaga Has The Perfect Outfit
25 November 2014, 17:00 | Updated: 8 May 2017, 17:09
Watch out, Lady Gaga coming through.
Last night Lady Gaga went out in Paris wearing this dress.
It's actually not possible to get the whole outfit in one shot, so here's the top.
And here's the bottom. Excuse me, Lady Gaga coming through.

There's no doubt about it, it's the perfect outfit for those moments when someone is really bugging you and you just want them to GO AWAY.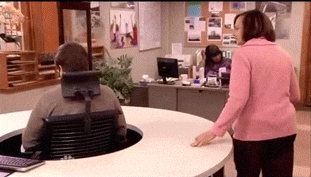 But wait, there's more. Here's what happened seconds before this photo was taken.
Of course, it's an Inflatable Sea Urchin dress! The Little Monsters already think it's basically perfection.
This Spiky dress that Gaga wore is gonna be even more iconic than the meat dress #MTVStars Lady Gaga pic.twitter.com/y1VoO16pCD

— ξ $ Ι Δ Λλ (@Die4meXO) November 25, 2014
In case you wanted one, the outfit was designed by the London-based fashion designer Jack Irving.
INFLATABLE SEA URCHIN SHOWGIRL WORN BY @ladygaga BY @JackIrving1 pic.twitter.com/qcgAtrypT9

— JACK IRVING (@JackIrving1) November 25, 2014
Jack, we salute you. We've been looking for somewhere to put our office bagel.