LeBron James Gets Paid $1,000 For Every Single Letter He Tweets
20 August 2015, 12:33 | Updated: 8 May 2017, 17:09
I'm ready to die.
You know how Twitter used to be this platform that old people described as a place where they could "tell everyone that they've just eaten a sandwich?" Such lols. Turns out that in 2015 Twitter is not just a sandwich reporting mechanism. It's a place where you can make mad bank (if you're Kim Kardashian or LeBron James).
Social media sponsored ads have been a hot topic this week. Kim Kardashian got a slap on the wrist for endorsing a non-FDA approved drug (come on, Kim), but that doesn't mean sponsored ads are going anywhere.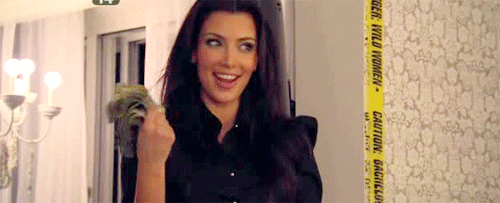 Different stars command different levels of green ($$$$) per sponsored post but if you want to know something truly wild, ask how much LeBron James gets per sponsored tweet.
King James may have had a poor showing at the NBA Playoffs this year but that certainly has not hurt his cashflow. One LeBron tweet is worth $139,474 according to sports social media campaign management firm, Opendorse.
We're basically saying that the value of one LeBron tweet is worth $140,000.

Blake Lawrence, Opendorse
And just in case it wasn't clear enough, Twitter 140 characters. That's $1,000 per character. And just think! You've been tweeting for free like a shmuck.
Get it, boo!