10 Uncrappy New Year's Resolutions That Will Actually Improve Your 2017
16 December 2016, 21:41 | Updated: 8 May 2017, 17:09
Forget going to the gym. Do these instead.
It's official. 2017 is barrelling toward us like an oncoming train going 200 miles an hour. If you're like most people, you'll be making some new year's resolutions. And, if you're really like most people, you'll be breaking them in no time. It doesn't take an expert to figure out why lame resolutions are so easy to break off. If it fails to inspire, it's not going to last. So, if you're looking for ways to improve your life in 2017, here are some non-corny new year's resolutions to commit to.

1) When it comes to money….
You can promise to be more responsible with your cash and hope for the best, or you can turn it into a challenge.

Committing to save £5 a week means that, by the end of the year, you're looking at a pretty nice chunk of change to do whatever you want with. Gig tickets, new tech for 2018. Treat yo self!

2) Leave fucc bois in 2016, sis
That's an easy one. Every dude who takes more than 24 hours to respond to a text gets BLOCKTD. Try it.


3) Choose 4 charities and make one donation to each of them over the next year.
Here's the deal. There is a lot of bad stuff going on. There are tons of cuts to mental health, women's, lgbtq+, and other causes. We all need to get involved.
Need help getting started? £10 every season to one charity. Easy.

Winter: Homeless shelter donation
Spring: Women's reproductive rights charity donation
Summer: LGBTQ+/Transgender Hotlines
Autumn: Donate to your city's art's council (or a local one)


4) Stand up for marginalized people
Like I said. Things are really bad right now. There are a lot of people trying to silence progressive voices, take away rights we all thought had been won, and dehumanize and alienate millions around the world.
You can use your voice. You can speak up in class. You can tweet, write letters to your legislators, educate your parents, support independent journalism and refuse to back down. That's something that is free, easy, and vital.


5) Commit to seeing a band every month in 2017
This doesn't even have to break the bank.
You don't have to spend £60 gig on tickets every month. When I was a kid, local emo bands would play at the skate rink for a tenner at the door. My friends and I would go as often as we could, get sweaty, and jump around. It made me love live music and would leave me on a high days after.


6) Read 6 books in 2017
Everybody thinks they're too busy to read. That may be the case but, more than likely, you're just preoccupied with other things. Committing to reading a book every 2 months is realistic and, more importantly, good for you. Try it for the first few months and see if you don't fall in love with reading all over again.


7) Be more daring with your appearance
Dye your hair, get a piercing, change your entire wardrobe, chop your hair off, dye it again. Challenge yourself to be absolutely daring in 2017.


8) Grow something.
Put a seed in the earth and watch it grow for the whole year. Gardening is widely acknowledged as an activity that helps with anxiety. Plus, you'll be surprised at how invested you become in the well-being of your little plant.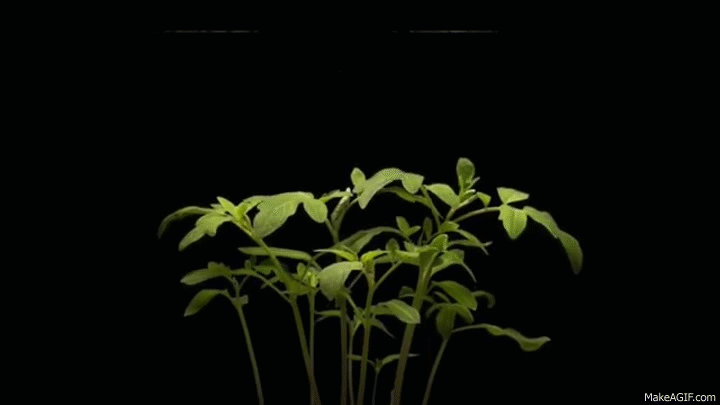 9) Get into the lost art of letter writing.
10) Do more for yourself.
Whether it's coming up with a selfcare routine, taking time to take care of your mental health, or gifting yourself with something you know will improve your mood. Make 2017 all about taking care of yourself mentally, physically, and emotionally.


___ ___ ___ ___ ___
Catch Zara Larsson on the #PopBuzzPodcast right now. Subscribe for free on iTunes to get new episodes sent straight to your phone every Wednesday.