11 Surprising Things You Didn't Know About Xmas
13 December 2016, 08:55 | Updated: 19 June 2017, 10:35
Promoted by TK Maxx
Wow - we really eat a LOT of turkey at this time of year!
Christmas has arrived once again - time for all the familiar traditions, the same big meal and the gift of a pair of socks from Grandma that are exactly the same as last year's!
Well TK Maxx believes that Christmas is best when it's more surprising so here are just few surprising facts about Xmas you never knew until now...
1) How many time has "All I Want For Christmas Is You" been covered?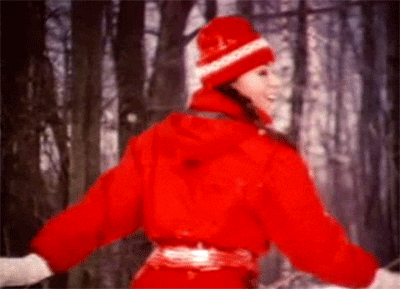 Giphy
If we're talking karaoke versions then it is waayyy too many to count. But iTunes currently has 28 professional cover versions available by everyone from the Glee Cast to Miranda Sings and even My Chemical Romance. Amazingly, most of them are great too. That song is basically indestructible.
2) How many times has Zoella said "Christmas" last year?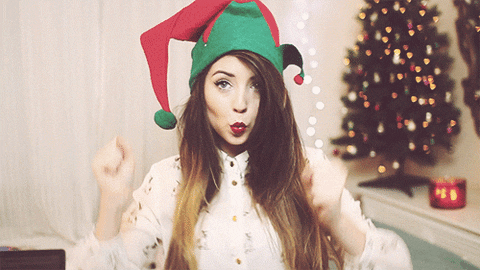 Giphy
Even the most casual of YouTube fans knows that Zoella is a big fan of the festive season diving straight into the Vlogmas event she helped spearhead. But how many times did she actually say the word "Christmas". Well, across her 24 Vlogmas videos, we can confirm that Zoella, queen of Christmas, mentioned the holiday a grand total of...actually we've no idea. But her Vlogmas 2015 clip on Christmas Eve did get over 1.9m hits so that's a fair amount of festive joy right there!
3) What is the most watched Christmas movie ever?
Giphy
We all have our favourites (Muppets all the way) but the highest grossing Christmas movie at the Box Office was none other than the Jim Carrey-starring remake of The Grinch which earned over $345m worldwide back in 2000. We guess people just love seeing Jim painted green in movies. It's like his thing now.
4) How many turkeys get eaten on December 25th?
Friends/Giphy
According to the aptly named britishturkey.co.uk, the UK consumed around 10 million turkeys last year, with around 76% of families reaching for the poultry. Total estimated spending by UK households at Xmas is around £22bn!
5) What is the weirdest ever Christmas Number 1?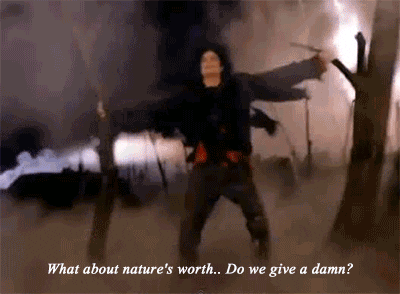 Giphy
Long before The X Factor dominated the Xmas top spot, there were many artists who hit number 1 on December 25th with songs that had absolutely nothing to do with Christmas. Sometimes it was because of a celebrity passing with both 'Bohemian Rhapsody' and 'Imagine' reaching number 1 after the respective deaths of Freddie Mercury and John Lennon. But sometimes a track just comes out that is not remotely festive and somehow wins anyway. The weirdest choice? Michael Jackson's 'Earth Song' in 1995.
6) How fast would Santa have to travel to get around the world in one night?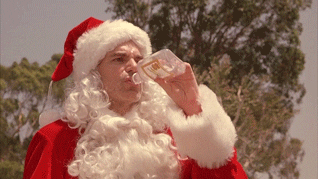 Giphy
A team of top scientists calculated that in order to make the trip a successful one, Santa would have to hit 822 houses every second, travelling at a top speed of 650 miles a second. No wonder the reindeer always look knackered.
7) How tall was the world's largest snowman?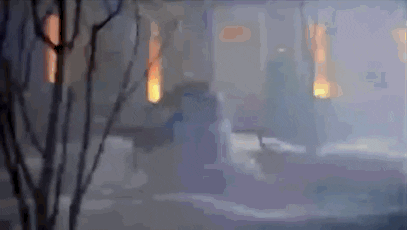 Giphy
In 1999, residents of the US state of Maine built the world's biggest ever snowman, standing at 113ft tall. Sounds pretty petrifying tbh.
8) What was the first Christmas song played in space?
Giphy
Gemini 6 astronauts Tom Stafford and Wally Schirra sang 'Jingle Bells' on December 16, 1965, making it the first ever Christmas song to be heard heard in space.
9) Who has had the most ever Christmas number 1 singles?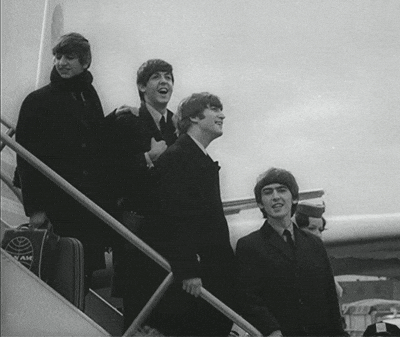 Giphy
You'd think it would be Cliff Richard or someone wouldn't you? He loves an Xmas tune! But the real winner is The Beatles who had three tracks go to number 1 in 1963, 65 and 67. The fab four also used to send out festive singles to their fanclub as a bonus gift, some of which are now worth thousands of pounds at auction.
10) Will Ferell once worked as a mall Santa.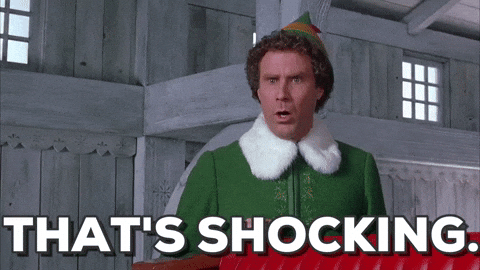 Giphy
He may be better known as Buddy The Elf but, in his pre-SNL days, Will had a job as a shopping mall Santa in California, passing out candy canes, no doubt getting all the correct experience needed for his eventual seminal role in the festive classic.
11) Wait...people like to break up at Christmas?
That's what Facebook says anyway! A study of their analytics revealed that the two weeks prior to the big day is one of the two most popular times of the year for couples to call it a day. Christmas Day however is the least popular day for break ups...
For more Christmas surprises, TK Maxx has big name brands, one-off gems and fresh deliveries right through Christmas, all at surprising prices.