17 Awesome Things To Give You Hope For 2017
7 December 2016, 18:46 | Updated: 8 May 2017, 17:09
Don't worry everybody - Lego Batman is coming to save us!
We all know full well how truly terrible 2016 has been and are all so damn glad that it is nearly over. So, time to focus on the future!
Yes, 2017 will soon be here, full of hope and promise, ready to wash away the horrible sickly smell of the last 12 months. So, as we watch the clock count down the end of the year, here are just a handful of the truly awesome things that could make next year truly LIT.
1) Baby Groot
Giphy
There is one reason to get incredibly excited for the sequel to Guardians Of The Galaxy and that's the grand return of Baby Groot - the tiny hero we all need and deserve.
2) A New Paramore Album
Giphy
It's been a long wait for the follow up to the group's finest work, their self-titled album fourth album. It's about time they deliver us some fresh pop punk bops!
3) Stranger Things Season 2
Giphy
It was the show that saved the summer. Roll on September so we can return to the Upside Down once more. Justice for Barb!
4) Green Day and Blink on tour
Giphy
The pop punk legends both had HUGE albums in 2016 so we can't wait to see them hit the road for some extensive touring next year. See you in the moshpit yeah?
5) Beauty And The Beast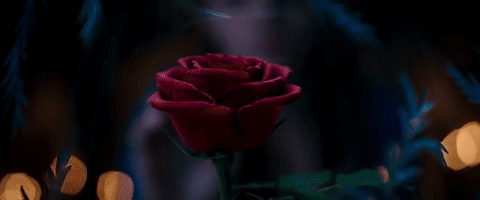 Giphy
This year, we went to the actual Beast's castle in Disneyworld. Next year, we get to see the actual Beast roll around the castle. Hopefully Ewan McGregor will sort out his French accent before the release though.
6) Lemony Snicket's A Series Of Unfortunate Events
Giphy
The classic book series finally arrives on our screens in January (yeah, we know there is already that Jim Carey-starring movie version but we'd rather pretend that didn't happen ok?).
7) Hamilton In The UK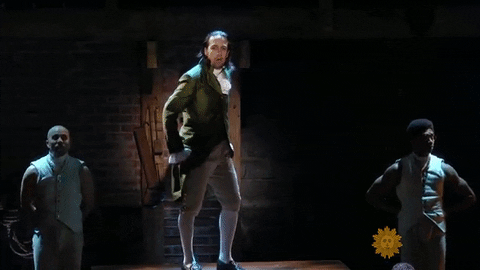 Giphy
The best musical of its generation will finally land in London's West End from October 2017. Fingers crossed the rumours about Lin Manuel Miranda.
8) The Lego Batman Movie
Giphy
No matter what happens, it will definitely be better than the summer sh*t sandwich of Bat Vs Sup and Suicide Squad amirite ladies?
9) A New Lorde Album
Giphy
FINALLY! It took you long enough Lorde but we are sure you'll be worth the wait.
10) FOB's Infinity On High Turns 10!
Giphy
*Prays for an anniversary re-release with bonus tracks*
11) Twenty One Pilots Could Win An Oscar
Giphy
And five Grammys. Next stop, Nobel Prize!
12) Lady Gaga Will Slay The Super Bowl Giphy
In the absence of Beyonce, it won't get more glam than this. Cannot WAIT!
13) It Will Be Only One Year Until Ocean's 8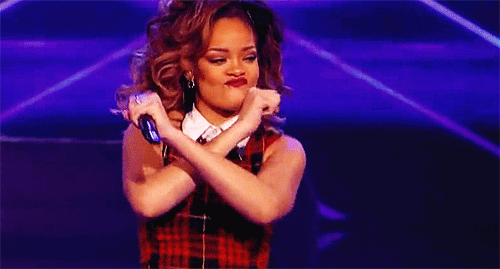 Giphy
The movie event of the decade will be even closer!
14) Bee Movie Turns 10!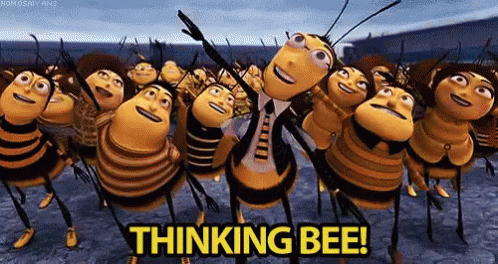 Giphy
*Prays for anniversary re-release with bonus scenes*
15) Trump Will Only Have Three Years Left In Office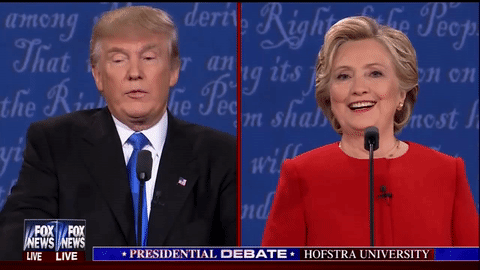 Giphy
Plus only two years till mid-terms. Lets. Get. Pro-Active!!!
16) Halloween's Coming Back
Giphy
Like this year. Only more LIT!
17) Star Wars Episode VIII
Giphy
BB-8 and Baby Groot in one year?! We are truly blessed!
Anything we've missed out? Let us know in the comments below.