People On The Internet Share The Different Ways They Handle Their Anxiety Attacks
22 August 2016, 12:50 | Updated: 8 May 2017, 17:09
Here's what you can try if you're tired of people telling you to "breathe"
It's not easy to calm yourself down during an anxiety attack. If it was easy, they wouldn't call it an "attack". But, as with most things, we figured that people on the internet would have some tips for us. You know, besides "breathing". So we had a look at what people were saying helped them during their most anxious moments.

Affirmations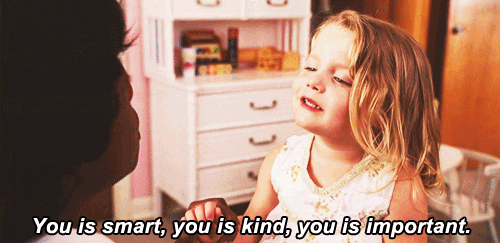 I found some really cool affirmations for anxiety and I feel almost all the way better after I say them to myself. I'm stoked on it

— bri (@briannawillen) February 10, 2016
Affirmations can be anything. They don't have to be an already written set of statements. You can write your own. We're guessing you're a pretty logical person when you're not riddled with anxiety. So, write down the things that give you fear and anxiety and debunk them in a short statement. I.e. "This situation will not last forever. I have made it through worse things and survived. I will survive this.".

In case you need a bit of help, here's a step by step guide to writing your own perfect affirmations.


Cleaning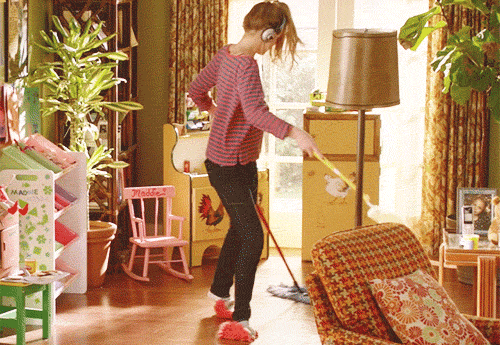 Interestingly enough, cleaning is often cited as a mood calming activity. It makes sense. Cleaning is a goal oriented, mind focusing task that has tangible results. For many people, anxiety stems from a perceived loss of control. One way you can exercise control is to tidy/change your surroundings.
cleaning my room helps my anxiety even tho I used to hate cleaning with a passion

— Marie Rodriguez (@cakefacediosa) August 14, 2016


"I'm not here to make friends"
my mantra walking into school is: "I'm not here to make friends" -- which sounds bad, but tbh it helps my social anxiety A LOT

— Kaiya Woodside (@kagewood) August 9, 2016
Many times, social anxiety intensifies when we focus on a situation where believe we are misfits or that people won't like us. One weird mantra you can try? "I am not here for the purpose of making friends." It might sound a bit anti-social, but once you stop focusing on whether or not people like you, and focus on yourself, handling social situations becomes a lot easier. Speaking from experience, "I will probably never see this person again", tends to help me out a lot.


5-4-3-2-1




And the best anxiety cure we know…
Hey @joshuadun @tylerrjoseph I'm eating cereal and listening to your music bc it helps me control my anxiety (today's the 1st day of school)

— |-/ | We did it (@Clique_joshler) August 15, 2016
Lately I've been getting more into soft music, the kind that makes you feel warm and loved and it helps me with my anxiety.

— MissingTheOldDays (@CarryOnLikeDean) August 14, 2016
Music is the only things that helps with my anxiety

— Cassandra (@Cassfernandez17) August 8, 2016
1. Music, good music helps calming down my anxiety attacks and also makes me v v happy

— (@lolitaxo_) August 4, 2016