Here's Why Your Friend Is Way More Fun After They Break Up With Someone
19 February 2016, 12:25 | Updated: 8 May 2017, 17:09
Let's face it, your friend in a relationship is the worst.
It is a truth universally acknowledged that your friend is way cooler after they dump their ex. It's science basically. Don't ask me what type of science, just trust me on this.
Speaking to The Daily Mail, Little Mix's Nelson spilled the beans on post-Zayn Perrie Edwards and it's just as we suspected.
"Perrie used to never come out. She'd be a bit of a bore — no offense. [...] Now she wants to come out and party with us.

Jesy
We remember when, shortly after Zayn-gate, Perrie and the girls hopped stateside for some much needed rest and relaxation in Vegas. Now Jesy is revealing what we knew must be true, that once you dump your man, everything just falls into place.
1) Your friend's skin clears up.
You know what causes your skin to flare up in the first place? Stress? And you know what is stressful? Having a man that is literally so attractive that you know someone is going to try and steal him every second of every day. There is actually nothing more fun than clear skin and a good night's sleep. DUMP HIM AND CLEAR THAT SKIN UP, GIRL!
2) Your friend stops talking incessantly about a person you literally do not care about.
You know when your friend finds any excuse to bring up their boyfriend (or girlfriend) and hearing about them all the time makes you genuinely wish you were dead? Well, when they break up with their partner, you can finally have a conversation! You could talk about the weather, politics, climate change. ANYTHING. The sky is the limit. You could even talk about the sky...and its limits.
3) Your friend remembers how to be a fun person.
They start coming out again. Start being spontaneous. Start dancing to 90s r&b at the club. Starts finishing off a bottle of Rosé with you. Start being wild again. It's lit. You have your friend back.

So, if you want your friends to think you're fun, here is some advice.
friend: he-
me: dump him

— Sincerely Tumblr (@SincerelyTumblr) February 19, 2016
"girl: hey i need advice about my boyfr-

me: dump him"

— Starwars fans (@_Starwars_fan_) February 18, 2016
dump him

— cutest cutie (@thinnmamii) February 14, 2016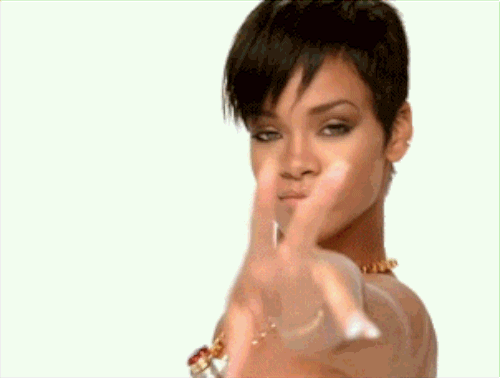 gif via Buzzfeed