17 Tweets That Are Way Too Real For People Who #GrewUpWithAnxiety
6 September 2016, 15:39 | Updated: 8 May 2017, 17:09
"That overwhelming feeling of calmness when your bedroom door clicks shut."
Growing up with anxiety is tough. You're too scared to put yourself out there incase you fail, you're too busy comparing yourself to others and worrying about what others think of you. There's a CONSTANT stream of embarrassing moments swirling through your head at 100mph at all times. And yet no one quite understands how you're ever actually feeling. No one except the #GrowingUpWithAnxiety hashtag.
PSA: Send this to your friends who don't quite get how you're feeling. That way, you won't even have to utter a damn word to them at all!

1) Lets get this straight... Growing up with anxiety is WAY different to growing up shy.
when u thought u were #growingupshy but it turned out to be #growingupwithanxiety pic.twitter.com/pRE4rOYmOP

— noone (@kingstazayn) August 25, 2016
2) It goes beyond being too nervous to talk to people at parties and it actually sucks.
#GrowingUpWithAnxiety
Anxiety: "What if this happens?"
Me: "But it won't."
Anxiety: "But what if it does?"
Me: pic.twitter.com/mTyu2ga84b

— Aaron (@ReidTheGame) July 15, 2016
3) And it always manages to reappear and scam you when you're least expecting it.
#growingupwithanxiety Me: man I'm feeling great

My anxiety: pic.twitter.com/Oox9o9XnvM

— Elizabeth (@The_Real_Mika_) July 12, 2016
4) Growing up with anxiety means you're never fully willing to open yourself up to people. Not even a little bit.
Me opening up to someone #growingupwithanxiety pic.twitter.com/62x4qfIO2y

— sudeㅤㅤㅤ (@imagriernation) September 1, 2016
5) Which makes situations like *this* even worse because only you know what you're going through.
Feeling like you're about to have a panic attack in public #growingupwithanxiety pic.twitter.com/4Oy2RddRuI

— blair cornelia (@nuormajo) August 9, 2016
6) Starting a new class at school or job is the most daunting thing you'll ever do.
#growingupwithanxiety
"So we're going to go around the room and say a fun fact about ourselves"
Me: pic.twitter.com/EinBpNwN6r

— //Lexi// (@smolnoodlephan) September 1, 2016
7) And presenting something to people you don't know or trust is literally the worst thing EVERRRR.
#GrowingUpWithAnxiety when youre reading to the class and someone says "I CANT HEAR HER" pic.twitter.com/LWTorBQiGO

— anxiety squad (@anxietysquadx) August 23, 2016
8) People don't realise that when they tell you to "relax", it's actually the least helpful thing in the world.
#GrowingUpWithAnxiety when somebody tells you to jut relax and you just sit there like pic.twitter.com/PSCAyNHg4p

— lailah :)) (@LailahMonet) August 30, 2016
9) Growing up with anxiety also meant growing up with the constant fear of someone talking about you behind your back.
#GrowingUpWithAnxiety hearing somebody laugh behind you and automatically thinking it's about you and you just wanna pic.twitter.com/S1qM51eFMg

— Bae Feelings (@BaeIationship) August 9, 2016
10) And it isn't just "shyness" that stops you from talking to that guy, it's sheer and utter panic of putting yourself in a situation where you could fail.
#growingupwithanxiety
Friend: do you like him?
Me: duh
Friend: then go talk to him
Me: pic.twitter.com/WpJNsauyuR

— Harley (@johnlockxxx) August 6, 2016
11) Like, literally... no one gets it.
#GrowingUpWithAnxiety everyone: "I don't get it, honestly why are you freaking out? It's not a big deal..." me: pic.twitter.com/ZbMVDq42Jr

— AYLEN (@supafff) August 3, 2016
12) Growing up with anxiety meant there was no way in HELL you would freely engage in conversation with a stranger in a restaurant.
#GrowingUpWithAnxiety
"can u ask where our food is"
"you do it"
"i can't"
"yeah you can" pic.twitter.com/3eHgg6bZPB

— pablo (@lifewithpablo) July 22, 2016
13) In fact, you NEVER started a conversation unless you had planned it over in your head 17 times - just to make sure you gave no one a reason to make fun of you.
*plans possible convo topics*

*embarrasses myself*

*regrets about it for the next 3 months*#GrowingUpWithAnxiety pic.twitter.com/DFNro5oHnG

— Lliyah (@hoodveli) July 15, 2016
14) Growing up with anxiety means you're rarely able to commit to plans and prefer being alone.
#GrowingUpWithAnxiety never being able to commit to anything pic.twitter.com/Wcz8mAHBhv

— ariel (@aarielrose) July 6, 2016
15) Even if it's with friends that you trust.
When you really wanna go out and have fun and a life but you CAN'T #GrowingUpWithAnxiety

— sudeㅤㅤㅤ (@imagriernation) August 22, 2016
16) In a nutshell, growing up with anxiety means everything is. just. so. overwhelming.
#GrowingUpWithAnxiety failing expectations and everyone thinks you're an ungrateful selfish bitch but really it's just too overwhelming <<<

— AYLEN (@supafff) August 3, 2016
17) But guess what? It's never too late to kick anxiety in the god damn ass!
hearing this from my best friend makes me so happy. It's never too late to better yourself #growingupwithanxiety pic.twitter.com/nBUSWfrEVa

— ann ◡̈ (@andreaalevy) July 11, 2016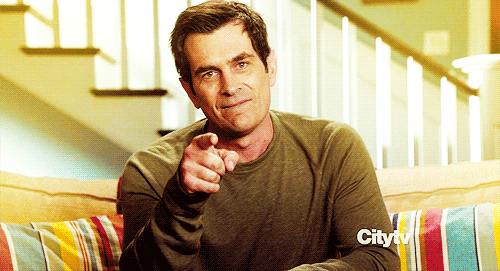 via giphy.com