17 Memes You'll Only Understand If Your Crush Likes Somebody Else
21 December 2016, 17:36 | Updated: 8 May 2017, 17:09
*dies inside*
Is there anything worse than your crush liking somebody else? Well, of course there is. But that doesn't stop people making a million memes about it, does it? Time to tell it like it is.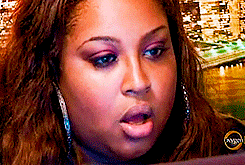 giphy
1. [infinite sad face emojis]
memeographer.tumblr
2. And it only gets worse.
3. When the jealousy sets it.
4. That's when things tend to escalate. Fast.
5. It becomes harder to distinguish between reality and fantasy.
blindlove098.tumblr
6. Who dat?
humorrelated.tumblr
7. If this happens, dial the emergency services at the earliest possible opportunity.
that-crazy-girl-from-wisconsin.tumblr
8. If only there was a warning sign.
canunot.tumblr
9. You know what to do next time.
memewhore.tumblr
10. But the force is strong and you are incredibly weak.
metaru-lee.tumblr
11. When you should have taken their advice.
memewhore.tumblr
12. When you finally realise it's not them, it's you.
merriweatherpostpavilion.tumblr
13. No one can help you now.
bitchycode.tumblr
14. Just hold on.
humorrelated.tumblr
15. At first I thought it was a lie...
the1975.paris
16. Never forget.
remanence-of-love.tumblr
17. #RIP
___ ___ ___ ___ ___
YOU voted and results are in! Who won the Album of the Year at the PopBuzz Fan Awards? Listen to the #PopBuzzPodcast right here or subscribe for free on iTunes to get new episodes sent straight to your phone every Wednesday.