54 Killer Lyrics That Would Make The Perfect Yearbook Quote
Choose wisely.
Graduation is fast approaching which means its time to start thinking about your yearbook quote.
It's the perfect opportunity to leave a permanent mark on your time at school while also showing off your superior music taste with a pithy lyric from your fave.
We picked a few zingers from our faves that we think will make for an exceptional senior quote. Thought of a better one? Let us know on Facebook or Twitter.
My Generation
Looking back, my past it all seems stranger than a stranger, Lana Del Rey, Freak
High on legal marijuana / Raised on Biggie and Nirvana / We are the new Americana - Halsey, New Americana
I'm just with my friends online / And there's things we'd like to change - The 1975, Love Me
Maybe the Internet raised us, or maybe people are jerks - Lorde, A World Alone
It's better if we keep them perplexed / It's better if we make them want the opposite sex - The 1975, Loving Someone
Sometimes you gotta bleed to know that you're alive and have a soul - Twenty One Pilots, Tear in my Heart
Without changing a part of me / How do I get to heaven? - Troye Sivan, Heaven
We've just come to represent a decline in the standards of what we accept - The 1975, Love Me
It's there's a future, we want it, now - Paramore, Now
Okay, ladies, now let's get in formation - Beyoncé, Formation
Sweet Revenge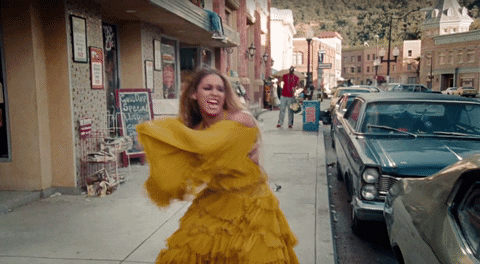 I'm headed straight for the castle / They wanna make me their queen - Halsey, Castle
I will carry all your names and I will carry all your shame - Twenty One Pilots, Johnny Boy
Always stay gracious, best revenge is your paper - Beyoncé, Formation
Don't fall in love with the moment and think you're in love with the girl - The 1975, She's American
And when the world's against me is when I really come alive - Ed Sheeran, Eraser
Fuck ya white horse and ya carriage - Rihanna, Needed Me
I am tired of this place, I hope people change. I need time to replace what I gave away - Troye Sivan, Fools
Pretty girls don't know the things that I know - Disclosure/Lorde
You've got a beautiful face but got nothing to say - The 1975, Love Me
Don't hurt yourself - Beyoncé, Don't Hurt Yourself
Didn't they tell you that I was a savage? - Rihanna, Needed Me
Life is beautiful but you don't have a clue - Lana Del Rey, Black Beauty
Romance Ain't Dead
You know the two of us are just young gods and we'll be flying through the streets with the people underneath - Halsey, Young God
I'm your national anthem - Lana Del Rey, National Anthem
Boy, look at you, looking at me - Lana Del Rey, High By The Beach
We're like diamonds in the sky - Rihanna, Diamonds
My youth is yours - Troye Sivan, Youth
It's just a spark but it's enough to keep me going - Paramore, Last Hope
And after all this time I'm still into you - Paramore, Still Into You
Everybody knew that we had too much fun - Lana Del Rey, This Is What Makes Us Girls
Emo 4 Eva
Kids are still depressed when you dress them up and syrup is still syrup in a sippy cup - Melanie Martinez, Sippy Cup
I'm just some dumb kid trying to kid myself that I got my shit together - Troye Sivan, Lost Boy
But I know, we've made it this far, kid, Twenty One Pilots - Migraine
Hey kids, we're all just the same. What a shame - The 1975, Paris
Remember how we used to party up all night, sneaking out and looking for a taste of real life? - Lana Del Rey, This Is What Makes Us Girls
I don't want your body, but I hate to think about you with somebody else - The 1975, Somebody Else
What a shame we all became such fragile broken things - Paramore, Let The Flames Begin
Cause all of my kindness is taken for weakness - Rihanna, FourFiveSeconds
I'm not okay (I promise) - My Chemical Romance, I'm Not Okay
When You're Feeling Extra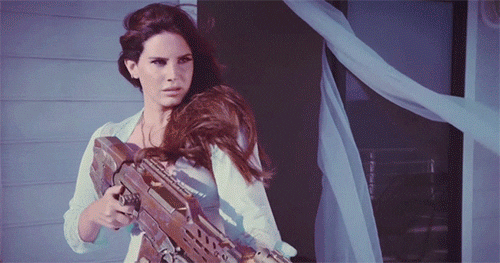 Six inch heels she walked in the club like nobody's business - Beyoncé, 6 Inch
Life is awesome, I confess - Lana Del Rey, Fucked My Way To The Top
A sycophantic, prophetic, Socratic junkie wannabe - The 1975, The Sound
In the land of gods and monsters, I was an angel - Lana Del Rey, Gods & Monsters
I fucked my way up to the top - Lana Del Rey, Fucked My Way To The Top
Feeling so good. Looking so bad. - Rihanna, Rock Star 101
I'm little, but I'm coming for the crown - Lorde
I'm pretty when I cry - Lana Del Rey, Pretty When You Cry
Gurl, bye.
So what if I'm crazy? The best people are - Melanie Martinez, Mad Hatter
Everyone thinks that we're perfect. Please don't let them look through the curtains - Melanie Martinez, Dollhouse
My name's Blurryface and I care what you think - Twenty One Pilots, Stressed Out
A little party never hurt no one, we were born to be free - Lana Del Rey, Art Deco
And you say I'm such a cliche I can't see the difference in it either way - The 1975, The Sound
I am not a white teeth teen - Lorde, White Teeth Teens
I got a hot sauce in my bag, swag - Beyoncé, Formation