12 Life Changing Hacks From McDonalds Employees That You Need To Know
27 February 2017, 12:44 | Updated: 8 May 2017, 17:09
Saving money and saving lives.
If you're anything like everyone at PopBuzz HQ, you probably love McDonalds more than you love your mum. (No shade to mums but honestly, no amount of love and support can beat the sweet embrace of a chicken nugget can it?) If that's the case, you're going to want to bookmark these hacks that'll make your weekly trip to the golden arches even better than you ever hoped to imagine.
YOU READY TO HAVE YOUR LIFE CHANGED? Let's do this.

1) Ask for your fries with no salt.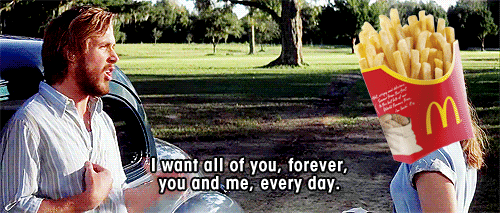 via giphy.com
If you want fresh fries with your meal, just ask for them without salt and they'll rustle some up especially for you.
2) Ask for your burger without an ingredient.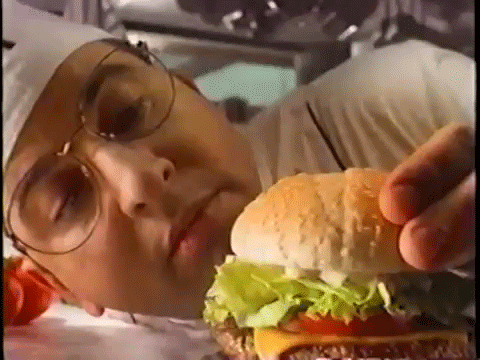 via giphy.com
The same goes for your burger. McDonald's burgers are usually made to order but if you want to ensure you end up with the freshest, newest burger, just order one without an ingredient. They'll always make your request to order.
3) Get there at brunch.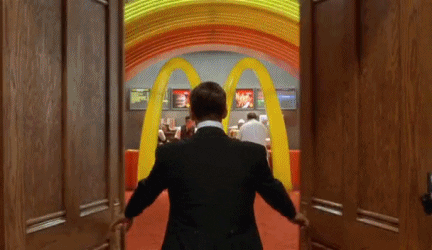 via giphy.com
There's a very small window of time around 10:30-11am where you can stroll into the golden arches and have the best of both worlds. They'll just be finishing up with breakfast and starting to get ready for the main menu so you can treat yourself to a mix of both.
4) Get there just before it closes.

via giphy.com
Not every branch of McDonald's does this but if you head into a restaurant around 10 minutes before it closes, you might end up heading home with a free hamburger or cheeseburger. BINGO.
5) Ask for a receipt.
via giphy.com
If you're in the UK, head into a restaurant between either 12-2pm or 5-7pm and ask for a receipt - you'll always be served the freshest burger and fries possible and you'll get priority over other customers. Why? 'Gapbusters' or test purchasers always ask for a receipt and staff will be on strict orders to ensure you get quality food and service.
6) Ask for a round egg on your McMuffin.
via wifflegif.com
Round eggs are the freshest eggs that McDonalds have to offer. So if you don't want the standard liquid egg, ask for a 'round egg' on your breakfast sandwich.
7) Order all three flavours of milkshake.
via tumblr.com
In the US, (we haven't tried this in the UK but best believe we're about to) you can order three flavours of milkshake in one cup to create a Neapolitan shake. That's one-third vanilla, one-third chocolate and one-third strawberry. Just like your childhood!
8) Go inside.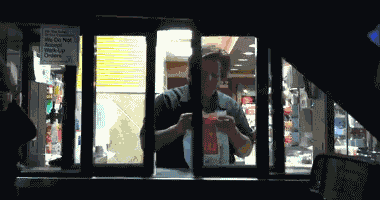 via gifrific.com
You'll know this one yourself if you've ever sat in a half an hour queue at the Drive-In on a Saturday night. Park up and head inside, you'll get your food faster and there'll be no risk of them mixing up your orders.
9) Score yourself some cheap hash browns.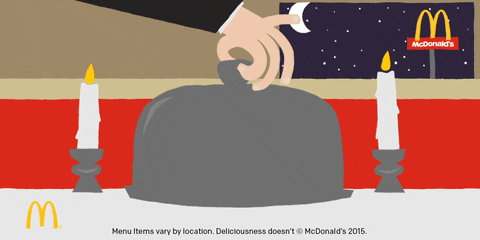 McDonalds
When you buy a breakfast meal, you're entitled to an extra hash brown for 30p but unless you KNOW 'Uplift Hash Brown' you'll be charged around 70-80p.
10) Get a free hot drink.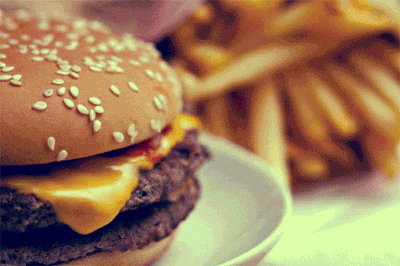 via giphy.com
You know that you are entitled to a free refill of any hot drink at McDonalds, right? Let's say you wanted a promotional drink that costs more than £2. Order a standard hot drink and once you're done, head back up to the counter and ask for your refill on the promotional drink.
11) Half price meals for those who work in the services.
via giphy.com
In some restaurants in the UK, if you work in either the police, ambulance or fire services, you're entitled to half price meals - at the discretion of the individual franchisees.
12) Student freebies.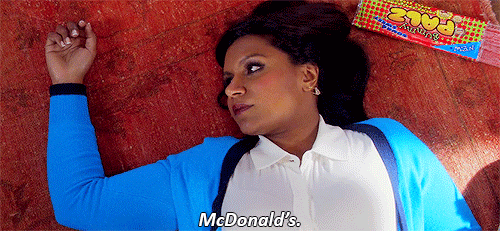 FOX / via giphy.com
God bless McDonalds for saving the lives of so many poor and incapable students with their free food scheme. If you've got a student ID, you're entitled to a free hamburger, cheeseburger or McFlurry with your meal. Hallelu.

(Some hacks have been sourced from Quora.)