12 School Locker Designs That Are Way Better Than Yours
2 February 2017, 17:34 | Updated: 8 May 2017, 17:09
From a working soda machine to an actual Tardis, here's some of the most insane ways teens have customised their corridors.
What does your school locker look like? Plain old metal? Maybe a sticker or two? Well it's time to up your game guys 'cos these students have taken locker art to a whole new level.
Here's just a few of our favourite locker designs online to give you inspiration for next school year:
1) Soda Machine
Imgur: mistablik1
Blake Hawkins at Valley Central High School has made his locker into an actual working soda vending machine. This is basically a service to the community at large. Patent this idea now Blake, it is a work of pure genius.
2) The Tardis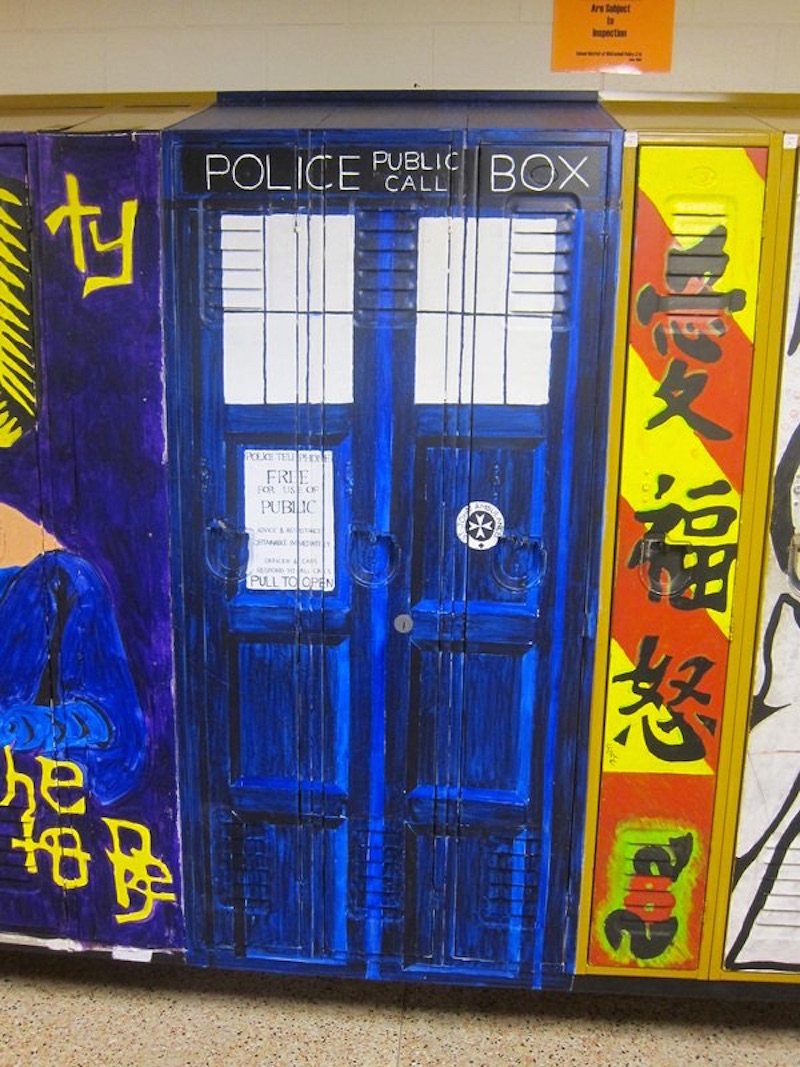 http://oraicia.weebly.com/
Sadly it isn't bigger on the inside but you will feel like you can travel through time and space right from your own school corridor. Plus, the show runners are looking for a new Doctor so this may help you book the gig.
3) Music Mural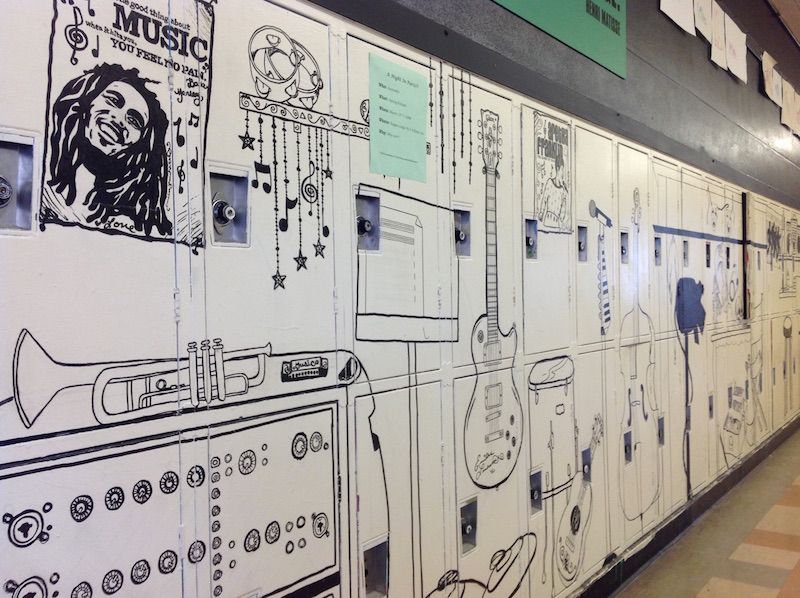 tinkertourusa.org/
Simple and cool, it's also nice to see the great Bob Marley get a little tribute in there. Shotgun the door with the little stars on it!
4) Your fave ships
Why not just go all out and proclaim your undying love for Ryden to all passers by? Spread the shipping forecast people, they deserve to know.
5) Band Posters
An obvious and easy to make choice, but remember - once you've picked them for the year, you can't just change it up around Spring Break. These bands are for life (or at least a full school year anyway).
6) LGBT Flag
God knows we could all do with some more tolerance in the world so how about sharing your support and pride in the LGBT community in the most colourful way possible.
7) Candy
Need a snack between classes? Don't worry, we gotchu bro!
8) Shia LaBeouf
Has there ever been a more inspiring image to get you through fourth period History class? No. No there has not.
9) City Skyline
Wow. This would make us extra careful with our books for fear of messing up the general aesthetic. Bravo to the designer.
10) Cyclops
This one actually shoots lasers out of the eyeballs (edit - it does not shoot lasers. Lasers are not suitable for school premises. Except in the science lab. Sometimes).
11) Piano
Remember that scene in Big where Tom Hanks plays the big piano in the toy store by jumping all over it? Well now you can do that with your hands. And no music. But other than that it's the same.
12) The Nightmare Before Christmas
But is this a Halloween locker or a Christmas locker? We may never know.
Got your own locker art proudly on display? Share it with us below.
___ ___ ___ ___ ___
From Brendon Urie to The Vamps, here are the best bits from the #PopBuzzPodcast in 2016. Listen right here or subscribe for free on iTunes to get new episodes sent straight to your phone every Wednesday.