12 Reasons Why Serena Williams Is The Role Model We All Deserve
11 July 2016, 17:11 | Updated: 8 May 2017, 17:09
Queen of Everything.
1. In case you missed it, over the weekend Serena Williams won her 22nd Grand Slam at Wimbledon. She's two more away from matching Margaret Court's all-time mark of 24.
Ya'll know she's got her eyes on that all-time spot.
2. She's not only one of the most successful female tennis players in history, but easily one the greatest athletes ever, male or female.
3. Literally stick this quote to your fridge and read it every day.
I want to be Serena.
4. She helps put everything into perspective and to be more ambitious.
Serena Williams won Wimbledon twice today. I painted a bedroom wall and began the process of defrosting our fridge.

— Tim Jonze (@timjonze) July 9, 2016
5. And let's not forget the time she shot down a journalist who asked her why she wasn't smiling. Her response? "
To be perfectly honest with you, I really don't want to be here."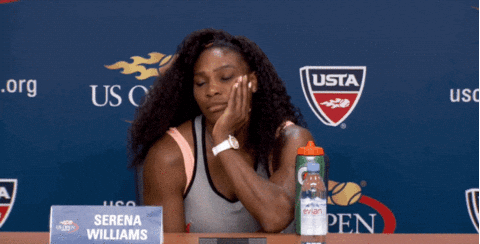 YES TELL THEM FOOLS SERENA, TELL 'EM!
6. Serena's very own 'I don't know her' moment, only more important.
7. She's all about those long term goals.
8. And thanks to Serena, this iconic video of Beyoncé's slow reaction to her win video now exists. Thank you, Serena. Thank you so much.
Beyoncé didn't even know when the game was over https://t.co/sYUDEElk1m

— SUMMÉR (@Beyupdates_) July 9, 2016
9. But we should be thanking Beyoncé for asking Serena to twerk in her 'Sorry' video. Being a top athlete = top twerking abilities.
bluntiq
10. And she's ain't sorry bout nuthin'.
Serena "I Ain't Sorry" Williams pic.twitter.com/OryjV1pZx4

— K (@KadijahChloe) July 9, 2016
Serena explained in an interview that Beyoncé asked her to be in the video because, "I know Beyoncé pretty well, so they were like, 'We would love for you to be in this particular song. It's about strength and it's about courage and that's what we see you as". Us too, bae.
11. Serena is a hero who inspires us to be the best at what we do. She literally SERVES it every time.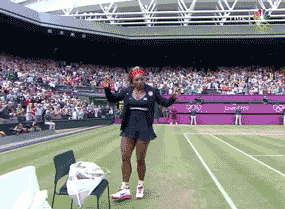 12. Oh, and she reminds us that sisters (even those from another mother) should always stick together.
SLAY US, SERENA!