11 Chic AF Stationery Sets That Will Please Your Inner Perfectionist Aesthetic
26 July 2016, 16:05 | Updated: 8 May 2017, 17:09
Send to your fellow organised friends to save a life.
Hands up if you're obsessed with stationery?! It's never too early to start re-organising your entire life for when you head back to school or university. In fact, why not get your entire life in check this summer before you even step foot into a place of education! Time to start writing down all your life changing ideas.

1) Quill London serves up some of the chicest designs for all us stationery lovers out there.
2) I mean, this set is almost too nice to scribble anything down in!
3) OMGGGGGGG. #NeedIt
4) Professional realness.
5) If you have pretty stationery, that means you'll ace like all your exams. That's how it works, right?
6) I need to talk to someone about those paperclips!
7) Ok ladies, now let's get our stationery in coordination.
8) Has anyone ever fainted over a set of stationery because they one might tip you over the edge.
9) LOOK AT THOSE NOTEBOOOOOKSSSSSSSS!
10) Have your stationery delivered to ya damn door by signing up to a subscription from ThePaperGang. *faints*
11) And of course, no human is complete without personalised Mean Girls pencils.
I want it and need it all.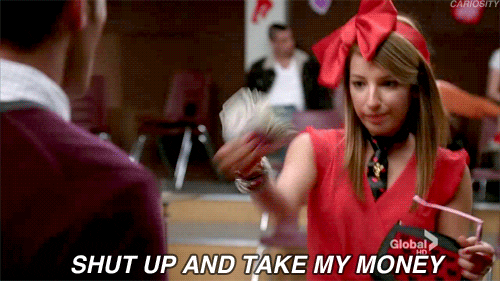 via giphy.com