Why Seeing Live Music Is One Of The Most Important Experiences You Can Have As A Teenager
24 May 2017, 18:22 | Updated: 24 May 2017, 20:03
It's a crucial part of your teen years.
The tragic events of May 22nd's Manchester bombing have shaken the world. Music fans and artists alike are experiencing a unique heartbreak for the victims of this horrible attack. Yesterday's events have also shone an unusually bright light on how crucial it is for teenagers to feel safe and be free to see live music.
The first live show I ever saw without a parent was Fall Out Boy. My friends and I (aged 14) queued for hours at the local university auditorium where the band was playing. Inside, we watched Fall Out Boy's opening act (Gym Class Heroes), fell in love with Travis McCoy, and screamed at the top of our lungs to the music from Infinity on High.
I remember everything about that night because we felt so grown up. We were in charge of getting to the venue, feeding ourselves, and organising the trip home. It was also one of the first times that I realised I wanted to see and be around live music forever. That night probably changed the trajectory of my life because it made me see music in a completely different way.
via Getty/Thomas Samson
There is a life changing magic that happens for young people when they see live music. It's an act of dedication that is born from intense teenage fandom. It's not just about arriving at the venue on the day. It's weeks of build up, saving money for merch, planning how to get there, booking hotels. It's a crash course in teenage independence that stays with you your whole life.
For many people, attending concerts as a teenager represents a joy that becomes hard to replicate as an adult. The euphoria of drifting to sleep with a smile on your face and a ringing in your ears doesn't feel quite the same when you know you have to be in work by 9am the next day.
Every teenager deserves to feel safe and happy in these spaces. Every young person deserves to know the euphoria of being in the same room as someone they have loved and admired for years. The knowledge that someone used this unique joy to target excited young people is soul destroying.
But I implore every teenager reading this not to give up on being a fan.
I encourage them to defiantly embrace the things they love; and treat live music like the life changing spark of magic that it is. I also encourage every young person to seek out fellow fans and talk through this horrible event together.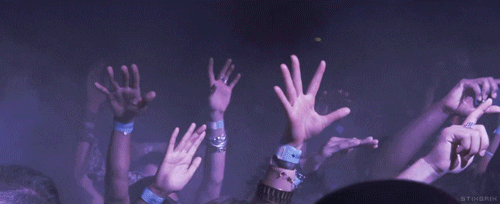 via giphy
____ ____ ____ ____ ____
Listen to the #PopBuzzPodcast with Brendon Urie right here or subscribe for free on iTunes to get new episodes sent straight to your phone every Friday.