14 Pieces Of Theatre Merch Ever Drama Geek Needs In Their Life
17 May 2017, 13:49
From 'The Book Of Mormon' to 'Les Mis' and Lin Manuel, whatever your musical taste, we got you covered.
How do you know somebody is Drama Geek? Well for one thing, they won't stop talking about how they have to protect their voice for auditions and that one time Norbert Leo Butz touched their elbow at the stage door of Catch Me If You Can.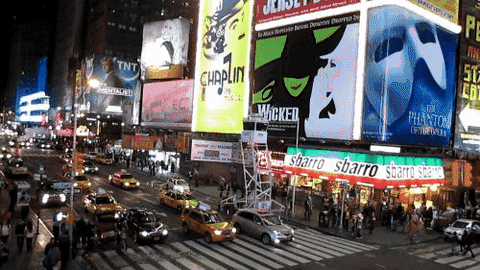 Giphy
But, for those theatre fans who really like to show off their love of all things musical, there are some practically perfect merch items available online referencing every show from Mormon to Mis.
Here are a few of our faves:
1) 'Dear Evan Hansen' Vinyl Sticker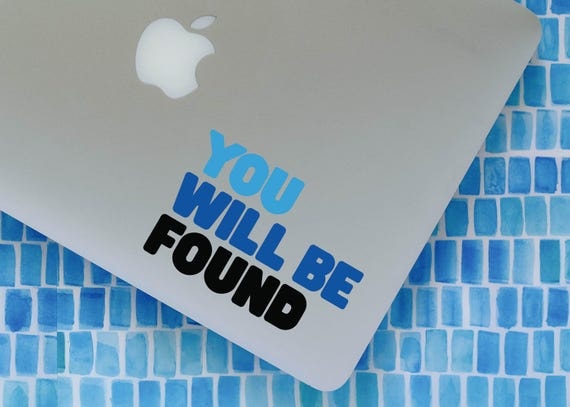 These laptop lyric-inspired stickers also come in a variety of other slogans from the show including 'The Connor Project', 'We Start With Stars In Our Eyes' and 'Today Is Going To Be A Good Day, And Here's Why'.
2) 'Hamilton' Peggy Mug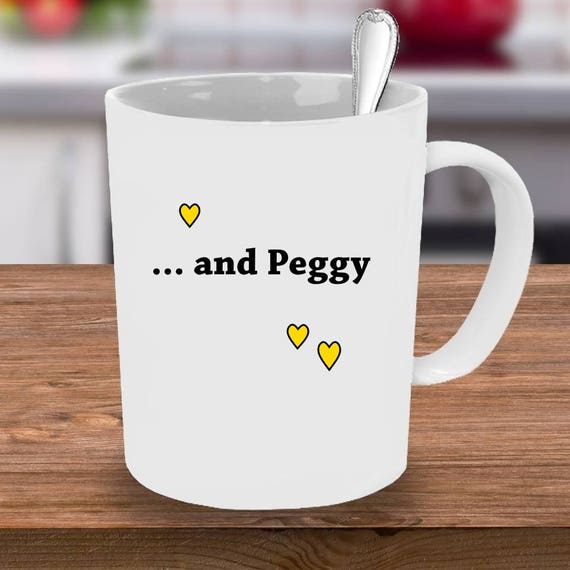 Show Peggy she ain't forgotten by reminding everyone in your house and office over morning coffee that there is a third, equally important Schuyler sister out there.
3) 'The Book Of Mormon' Light Switch Cover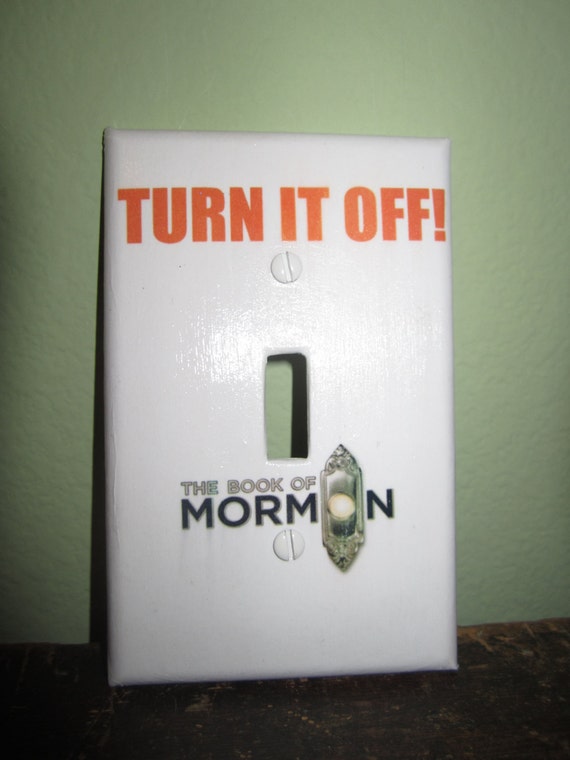 When you're feeling certain feelings that just don't seem right, treat those pesky feeling like a reading light and...well you know the rest!
4) 'Les Miserables' Framed Quote Poster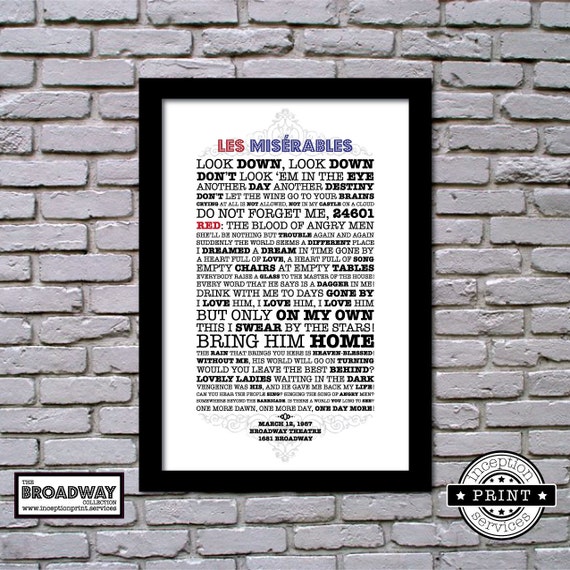 Everyone has their own personal favourite moment so why not keep them all happy with this ultimate quote mashup art print. You know you want to bring it home.
5) 'Spring Awakening' Hanschen Custom Funko Doll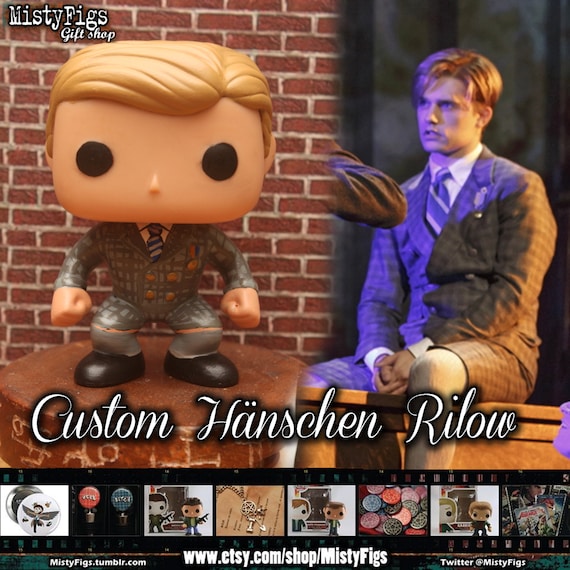 Show off your love for the most underappreciated character in the epic rock musical with this custom made funko doll to sit on your shelf and watch over you (and Ernst).
6) 'Newsies' Seize The Day T-Shirt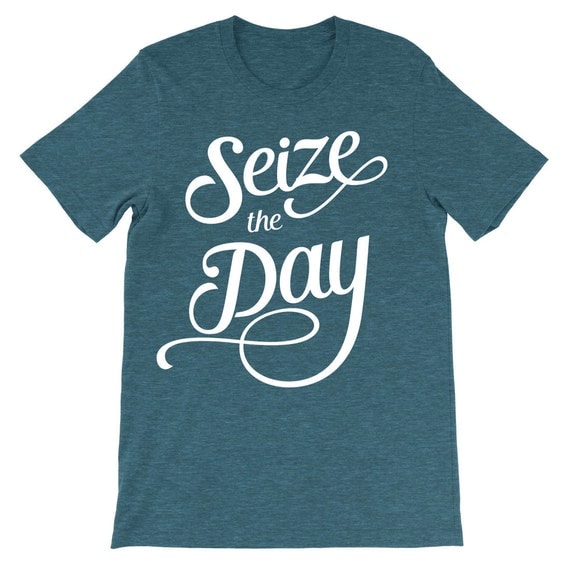 Perfect for the gym, the beach, even for going on your paper round.
7) 'Phantom Of The Opera' Keyring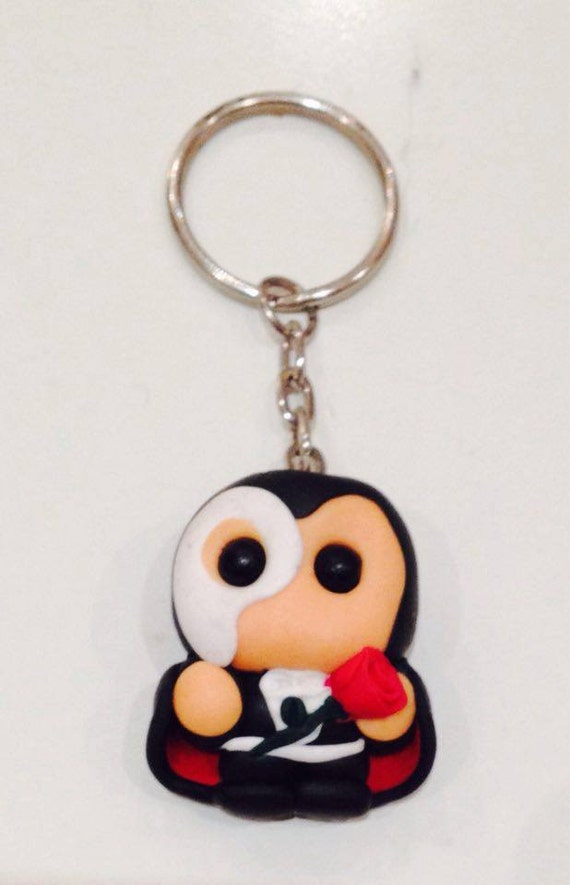 Personalised mask and cape combo sadly not included.
8) 'Sweeney Todd' Flask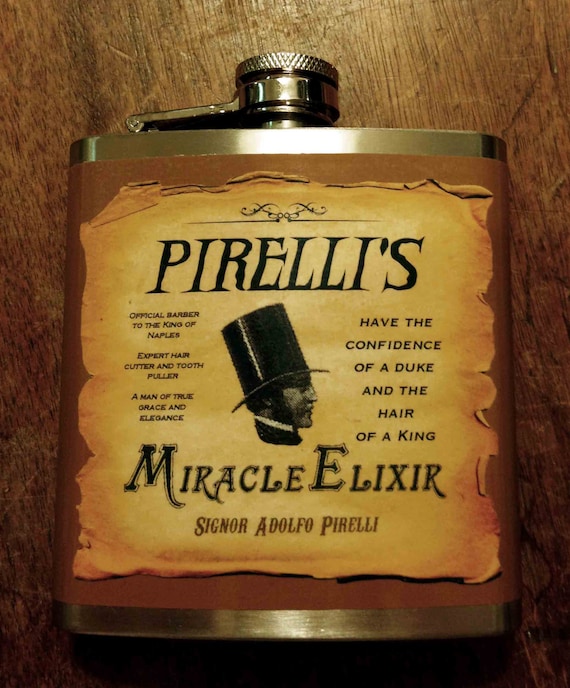 Lovely flask but maybe use it for booze instead - that elixir smells like piss.
9) 'Wicked' Elphaba and Glinda Necklaces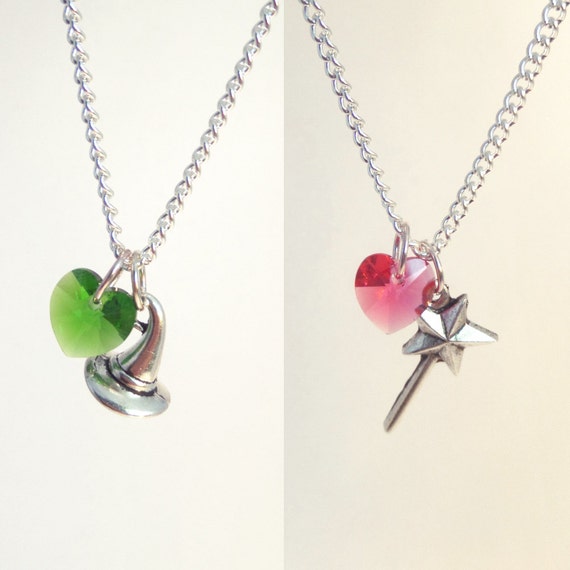 Because I know these exist, I have been changed for good (figured that was better than a pun about how 'popular' they are, what do you think?).
10) 'Kinky Boots' Bow Tie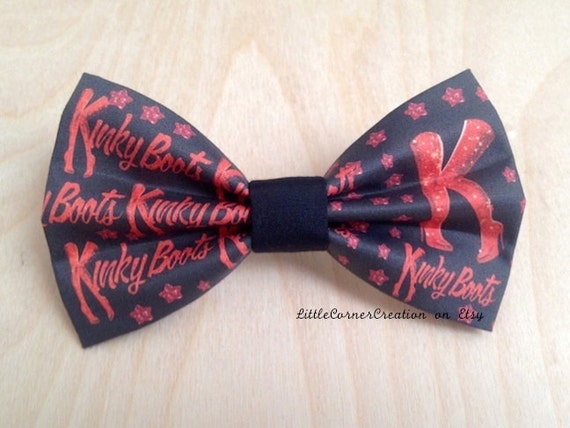 It's like they've always known Brendon Urie would one day play Charlie - this looks like it was tailor made for some Panic!-related cosplay.
11) 'Rent' Dog Tag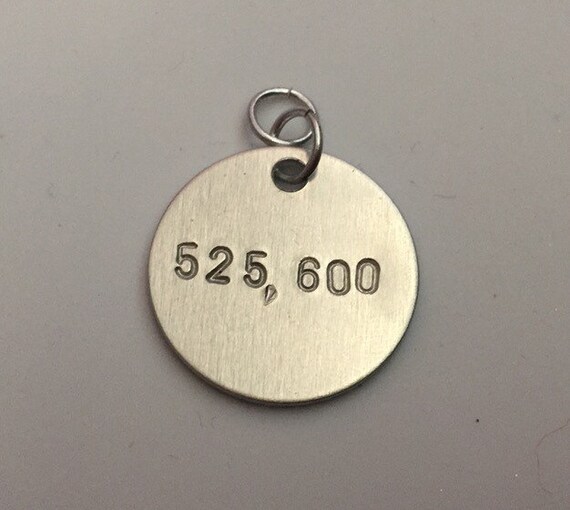 The only appropriate way to measure a year. Other than, you know, a calendar.
12) 'Next To Normal' Beanie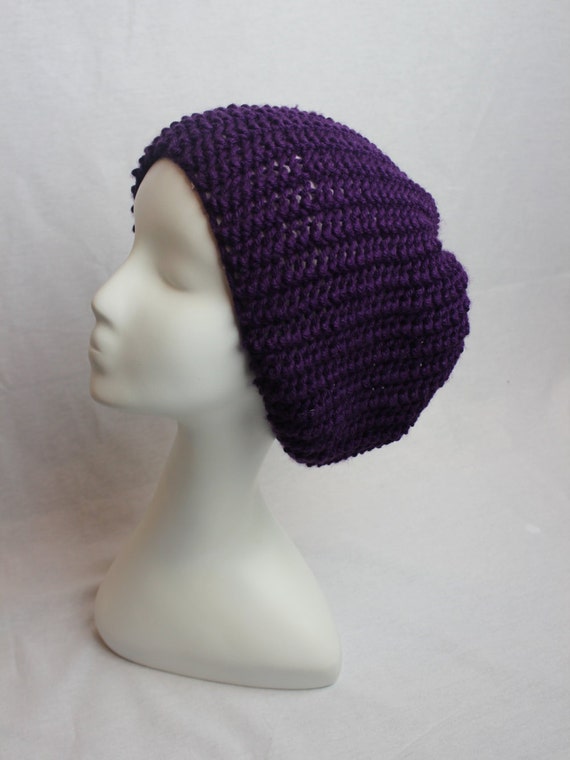 Creator Bridget Doerr "used the color of the original playbill and a style that I believe Jen Damiano would rock".
13) Lin Manuel Miranda Art Print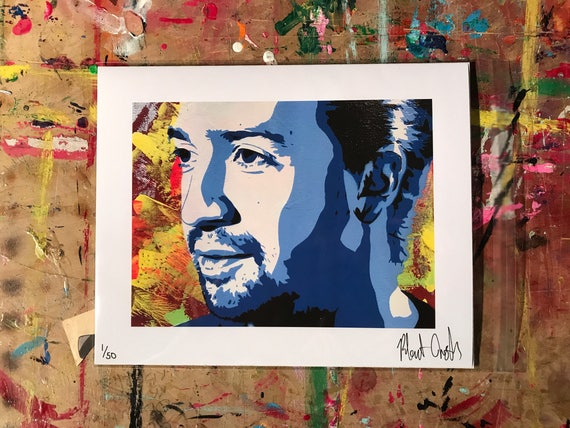 Put this 8X10 print above the fire place to look at whenever you are faced with a crisis, asking yourself 'What Would Lin Do?'. Hurry though, there's a limited run of only 50 prints.
14) Broadway Wine Glass Set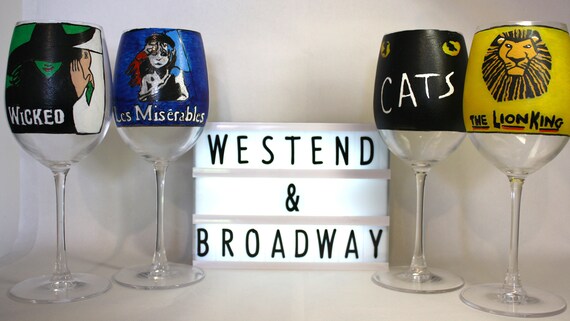 Show your drinking buddies you mean business. Let's have another round tonight...
____ ____ ____ ____ ____
Listen to the #PopBuzzPodcast with Hey Violet right here or subscribe for free on iTunes to get new episodes sent straight to your phone every Friday.