17 Things You Should Never Say In A Job Interview
12 April 2016, 11:12 | Updated: 8 May 2017, 17:09
Unless you don't want a job, then say them all!
1) "My last company can burn in the fires of hell"
reddit.com
Big alarm bells here. Negativity in any form should be avoided, particularly about ex-employers. It looks unprofessional and people might think you're difficult to work with.
2) "My last manager was an asshole"
giphy.com
Same as above but worse. Issues with authority? People? Both? It's not a good look hunty.
3) "I'm really nervous"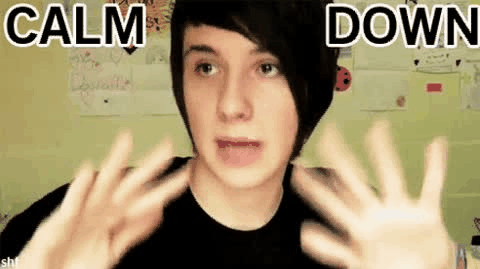 glee.wikia.com/
Try your best to look and act confident. Just imagine you're Beyoncé at the Superbowl.
4) "I've never flown a plane before but…I'm a quick learner"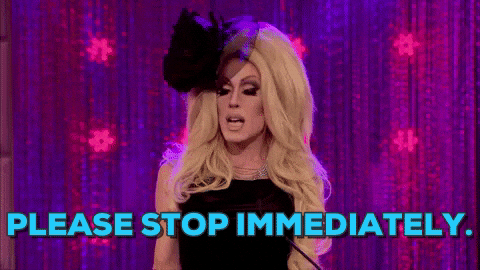 giphy.com
Don't highlight any lack of experience. Focus on your strengths.
5) "I don't have any weaknesses"
giphy.com
Only idiots like Donald Trump would say this. Top tip: pick a weakness but give a solution to how you overcome it (i.e. i have a bad memory - so I take lots of notes!)
6) "I'm the best at pretty much everything tbh"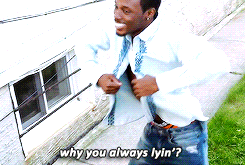 giphy.com
Don't show off. Even if it's true, you look arrogant, boastful and lacking in self-awareness. You're not Madonna.
7) "Umm, yeah, like, kinda"
fiercegifs.tumblr.com
SPEAK PROPERLY YOU SWINE. Take a moment to think about what you're going to say before answering a question.
8) "T
ouch base, shift a paradigm, leverage a best practice"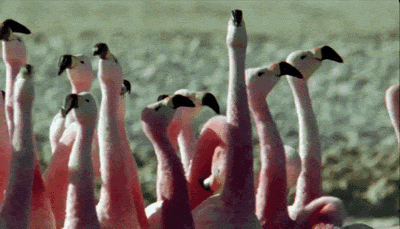 giphy.com
Don't use business jargon or overly technical language. Be clear and say exactly what you mean.
9) "They wanted to use CAK but I knew that FUK would be better"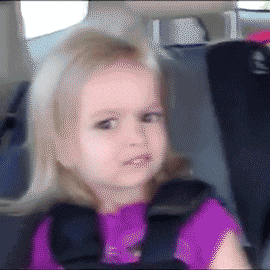 giphy.com
Try to avoid using acronyms. Don't assume people will know what you're talking about. Spell them out first before using again, otherwise it will undermine what you are trying to explain.
10) "I don't know"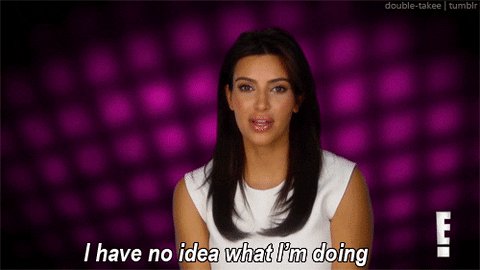 giphy.com
Make sure you do lots of research so you do know. Or ask the question to be repeated/rephrased if you didn't understand the first time around.
11) "No, I don't have any questions"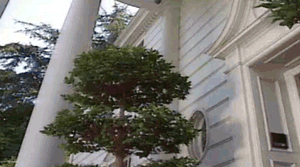 giphy.com
YES YOU DO BECAUSE YOU WROTE A LIST OF QUESTIONS BEFORE YOU WENT IN AND YOU'RE GOING TO ASK AT LEAST 3 OF THEM. RIGHT!?!
12) "I'm planning on going travelling next year"
giphy.com
Employers want people who are going to stay. It's best to keep your travel plans to yourself for now.
13) "Sorry I'm late!"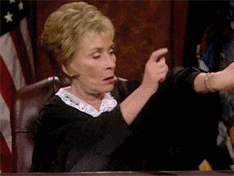 giphy.com
This is really basic but being late can make a very bad impression on employers. Always try to arrive early if possible. If something happens which means you are going to be late, call ahead and explain. Check they will still be happy to see you or reschedule.
14) *silence*
giphy.com
Another obvious one but keeping up conversation in interviews is very important. It shows your eager and interested in the job, demonstrates your effortless people skills and will help you build a rapport with the people interviewing you.
15) "What's your annual leave and sickness policy?"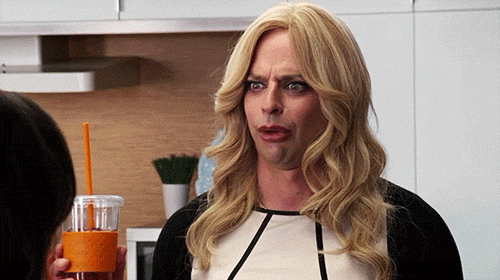 This doesn't exactly give the impression that you're interested in the work, even if you're intentions are good. We'd suggest a polite email after the interview would be more appropriate (or better yet, when they offer you the job!)
16) "Can I take this call?"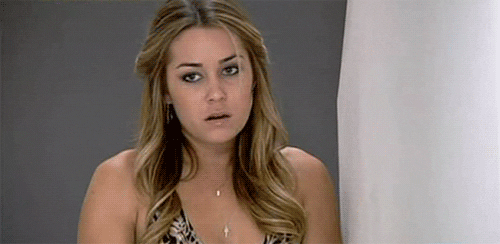 giphy.com
No. You can never take the call. Turn off your phone. Throw it in the river if you must.
17) "F**k!"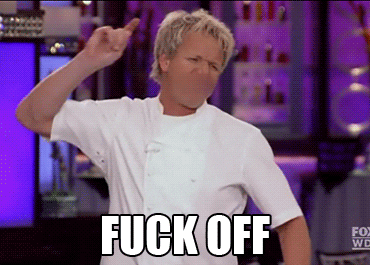 giphy.tumblr.com
Don't swear. It will make you look unprofessional, even if you're being interviewed by Gordon Ramsay.