11 Crappy Valentine's Cards To Send To All Your Single Friends
14 February 2018, 12:59 | Updated: 19 November 2018, 15:15
Roses are red, your eye will be black, if you don't date me, howbow dah?
It's almost Valentine's Day and you know what that means. It's time to start flooding your friend's timelines with the crappiest, cringiest, worst jokes and innuendos possible by means of these terrible Tumblr Valentine's cards.
Save 'em and send them to your single friends. Or you know, just @ yourself a couple to make yourself feel better.
1) For the Stranger Things fan in your life.
2) For the sick as frick clique member in the squad.
3) For the one still mourning Harambe.
4) For the Sean Spicer of your friendship group.
5) For the OTHER Stranger Things fan in your life.
6) For the one who low-key hates the electoral college system.
7) For the one who actually understood what was f*ck was going on in AHS: Roanoke.
8) For the one who stans for the best album of 2016.
9) For the one who always gets the words to 'LA Devotee' wrong.
10) For the one who is still pressed about Barb.
11) For the one you would 100% like to cash ousside.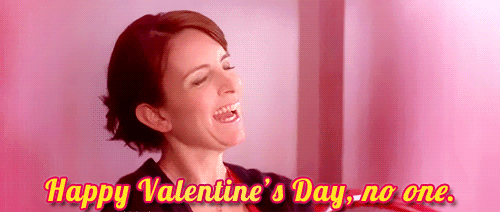 NBC / via giphy.com