Here Are Some Woke Cuties To Fulfill Your Social Justice Fantasies
12 February 2016, 07:34 | Updated: 8 May 2017, 17:09
*Whispers* "Tell me more about fracking".
Feminism, social justice, and general "wokeness" have finally become mainstream ways of thinking. That means that it's not just a small group of ladies banging on about equality. It's a bunch of ladies with the help of some awesome allies. With the mainstream popularity of social equality comes the proliferation of the "woke bae".
What is a "woke bae?", you might ask. It's pretty self explanatory. It's a bae who is well versed in all things social justice. Here is a list of woke baes and allies that are giving us major heart palpitations.
Matt McGorry
You may recognise Matt McGorry from OITNB or How To Get Away With Murder. He is brilliant on both of those, but he's also a massive feminist and social justice warrior. You can catch him posting all sorts of deep messages on his Instagram or getting in fights about feminism with Piers Morgan. Anyone who can put Piers Morgan in his place is alright in our books. Matt Mcgorry is the OG woke bae.
Two words: DA-DDY.
Bello. It's me. @bellomag pic.twitter.com/QnZLkU0ynR

— Matt McGorry (@MattMcGorry) February 5, 2016
Bernie Sanders

Bernie Sanders is super woke. He's running for president against Hillary Clinton and his woke-o-meter is through the roof. He's a feminist, supporter of Black Lives Matter, wants free university education for American students, and single payer health care. Bernie is bae and we're definitely feeling the bern.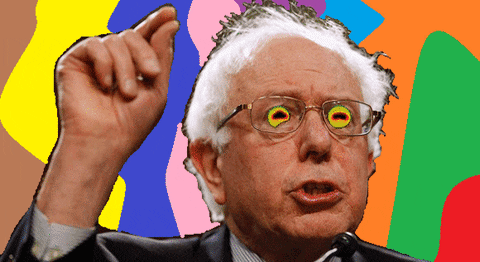 gif via tumblr
Jesse Williams
You probably know Jesse Williams as Dr. Avery from Grey's Anatomy. Aside from being a total dream boat, Jesse is socially aware AF. Just check out his tumblr and twitter accounts. Lately, he's been posting about the Flint water crisis, the presidential race, and classism. He's not your average tv doctor.
gif via tumblr
Mark Ruffalo
I'm going to go ahead and assume that everyone had a massive crush on Mark Ruffalo when he starred opposite Jennifer Garner in 30 Going On 30. These days, he's still got a lot of good stuff going on, face-wise, and is surprisingly quite woke. I guess this confirms that you definitely had good taste in middle school. He's got all his fingers stuck in various pots of social justice. Everything from Black Lives Matter to intersectional feminism and even fracking. Dude knows how to impress a modern feminist.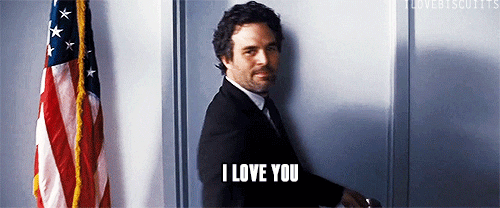 gif via giphy
Nathan Zed
As far as viners and YouTube stars go, there aren't very many options on socially aware cuties. Instead, these platforms seem to bring fame for decidedly un-woke individuals. Fortunately, we've found a proverbial needle in a proverbial haystack. If you're after funny, digestible bites of social knowledge and some very hot takes, Nathan Zed is your guy. Not to mention, his face is quite good.