These 10 YA Books Will Make You Feel Better About Your Life
29 October 2015, 13:52 | Updated: 8 May 2017, 17:09
Feeling terrible? Not as terrible as these characters.
Let's face it – sometimes life gives us lemons, then takes them back, chews them up, spits them back out and hands them back to you. For those days, we have The Hunger Games there to remind us that at least we're not living in a bleak dystopian future, watching children kill each other on TV.
Here are ten more YA tales to make you feel better about your amazing, 100% monster-free life.
The Maze Runner by James Dashner
You know it, you love it, you've seen the movie. Forget about your own struggs by reading about teenagers, inexplicably trapped in a giant maze with killer slime monsters. Um, YES.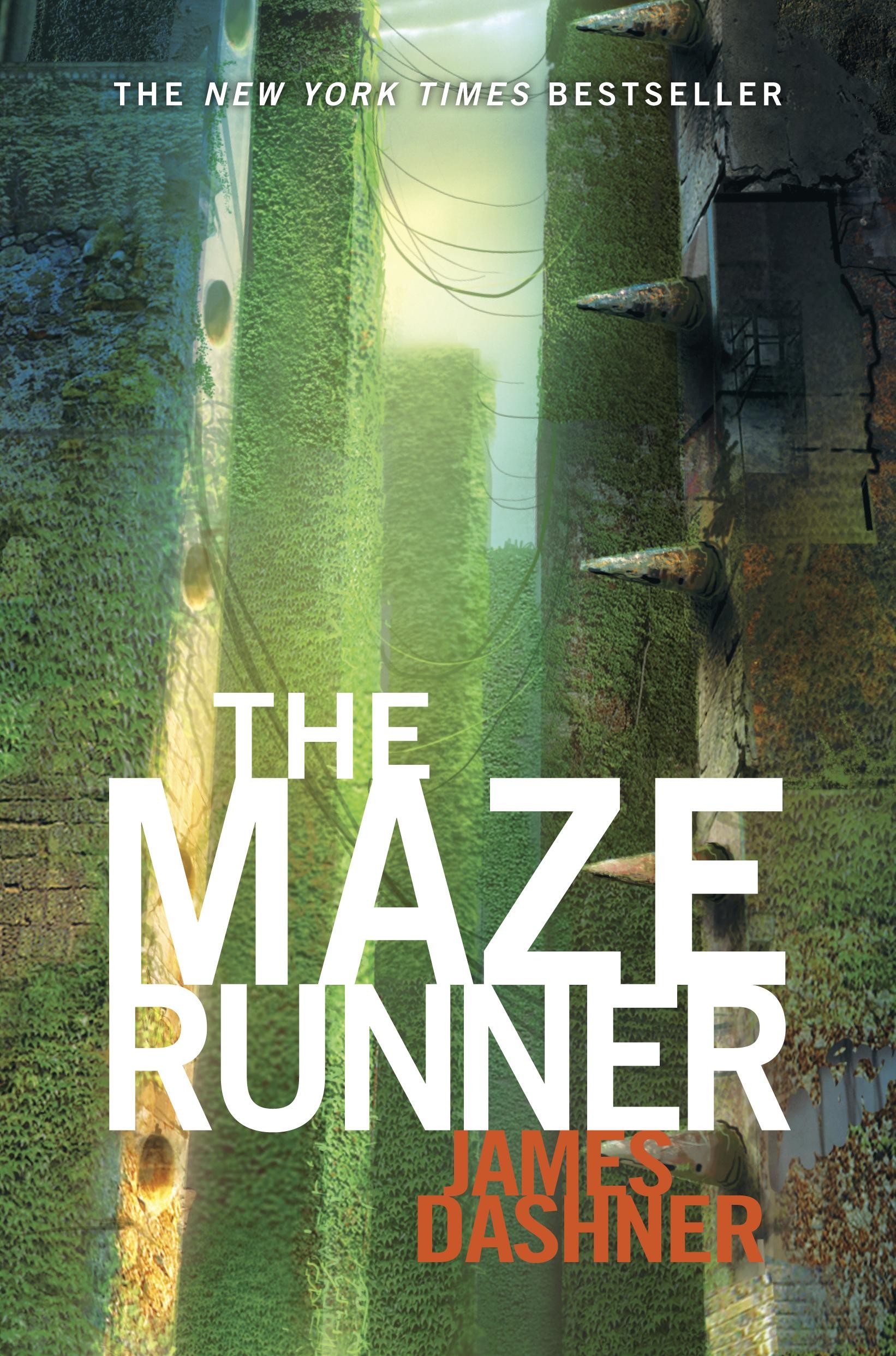 Beauty Queens by Libba Bray
Ever felt like you were trapped on a desert island with a bunch of teenage beauty pageant contestants and no survival skills whatsoever? Didn't think so. Think of this kind of like a Lord of the Flies with an all-girl cast, except funnier and with a bit more intrigue. It's a good'un, crew.
We Were Liars by E. Lockhart
We Were Liars is mostly in here for tear-jerking reasons because when you're in a slump, crying helps (says the internet). Cadence Sinclair returns to her ultra rich family's summer home for one final holiday, to make peace with her bickering relatives, etc. It's the plot twist that counts here. We won't spoil it for you, just make sure you have a hot cup of something and a Harry Styles poster nearby - for recovery purposes.

Me and Earl and the Dying Girl by Jesse Andrews
Greg is a bored teenager, who spends his time making movie parodies with his co-worker, Earl. So relatable, amirite? Enter Rachel, his new classmate, potential BFF and best thing that ever happened to the poor guy. Except Rachel has cancer. You can smell the manic pixie dream girl in this through the cover, but it's pretty perf for days when life hands your s**t to you, ya know? Hint for anyone, who's seen the movie: the book is better.
All Fall Down by Ally Carter
Ally Carter is a queen of the peppy high school story, up there with Maureen Johnson and Stephen Chbosky, but she's done a complete 180 this time. All Fall Down a dark, twisty revenge tale with a "crazy" protag. Remember that s****y thing that happened to you? Yeah, at least you're not an orphaned teenager, hunting down her parents' killer in the dark ditches of international politics.
Wither by Lauren DeStefano
Stressed about your life? In the throes of a quarter life crisis? Yes, well at least you get to have one. 16-year-old Rhine lives in a world, where a freak virus is wiping out all males by the age of 25 and all females by 20. She's forced into a human trafficking type deal and has to marry the son of her kidnapper. S**t is bleak.
The Rest of Us Just Live Here by Patrick Ness
Patrick Ness – genius, hero, writer of insanely creepy YA lit, has done it again. His latest is the story of Mikey, a high school kid, who just wants to graduate and go to prom before someone goes and causes the apocalypse. Again. If you've ever felt like an extra in your own life, trust me – it wasn't as bad as this.
Matched by Aly Condie
When your mom asks you for the umpteenth time how your love life is going, keep telling yourself that at least you're don't have to go into an arranged marriage with a computer-generated match at 17. In Cassia's case, it's her best friend Daniel, until the system glitches and flashes her the picture of another boy. GASP! Conflict! It's an easy and predictable – just what you need atm.
Delirium by Lauren Oliver
Love's the WORST, right? Lena's parents think so too. In fact, she lives in a society, where love is considered a disease. Which it pretty much is, let's be honest. Perfect for dumpres and dumpees alike. And if you don't feel better by the end, don't worry – there are two more books in the trilogy.
Anything by Laurie Halse Anderson, but especially The Impossible Knife of Memory
Ok, we're about to get real. LHA's books get all the trigger warnings because there's some heavy stuff in there. For TIKoM, it's divorce, PTSD, neglect, psychological abuse and just general suckitude. It's the story of Hailey Kincain and her dad, who are trying to keep the family together after his return from Iraq and several cross country moves. Uplifting, if you get through it. Just don't read on those extra terrible days.