Ben & Jerry's Have BANNED Same Flavour Scoops Until Same-Sex Marriage Is Legal In Australia
25 May 2017, 14:35
"No same scoop flavours until we have marriage equality for all Australians."
Ben and Jerry's are out here doing the Lord's work in regards to marriage equality in Australia - and as some have suggested, they're low-key doing more than the actual government.
Everyone's favourite ice cream dealers have officially banned anyone and everyone from selecting two scoops of the same flavour ice cream until marriage equality is legal in Australia. Yeah, seriously. They're doing it and it's freakin' amazing.
You want two scoops of Chocolate Fudge Brownie? You can't have it. Two scoops of Cookie Dough? HA! try again. Two scoops of Phish Food? NOT TODAY SWEETIE.
Logo TV
They explained their new campaign on their website: "Imagine heading down to your local Scoop Shop to order your favourite two scoops of Cookie Dough in a waffle cone, but you find out you are not allowed… you'd be furious!"
"This doesn't even begin to compare to how furious you would be if you were told you were not allowed to marry the person you love. So we are banning two scoops of the same flavour and encouraging our fans to contact their MPs to tell them that the time has come- make same sex marriage legal! Love comes in all flavours!"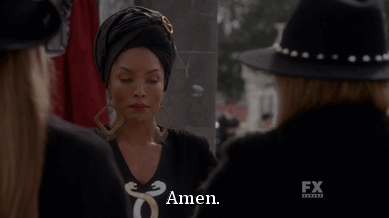 FX
Now when you stop by a Ben & Jerry's shop in Australia, there's a little letterbox where people will be able to write a postcard to their MPs urging them to support marriage equality. Ben & Jerry's will then be passing these on to Australian Parliament.
In Australia, 72% of the population supports Marriage Equality, yet the government have yet to call a parliamentary vote to legalise same-sex marriage, so Ben & Jerry's are doing their bit to change that for good.
Ben & Jerry's