Have You Ever Been Catcalled? Finally, There's Something You Can Do About It…
14 July 2016, 17:53 | Updated: 8 May 2017, 17:09
About time tbh.
Ever been catcalled in the street? It can be an intimidating and threatening experience for many, and legislation against it is desperately lacking.
But in a sign that governments and police are starting to take harassment of women more seriously, a police force in the U.K. will now record behaviour like catcalling and street harassment as a hate crime.
geekygirlexperience.tumblr
The full definition is, "incidents against women that are motivated by an attitude of a man towards a woman, and includes behaviour targeted towards a woman by men simply because they are a woman".
BBC News reports that this means that abuse or harassment which might not be a crime can be reported to and investigated by the police, and support be offered to the victim.
Nottinghamshire Police announced yesterday (13 Jul) that harassment on the street to aggressive physical approaches, photographing women without consent will all be recorded as hate crimes.
Notably, they've also included "unwanted sexual advanced in person or through use of mobile devices to send unwanted or uninvited messages via mobile phones" on the list. Given the tidal wave of abuse women receive through the internet, it will be interesting to see how many messages are reported. Will this spark the end of the unsolicited dick pic in Nottingham? Only time will tell.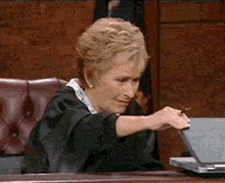 giphy
Nottingham is the first police force in the UK to do this. Previous hate crimes were only recorded if they involved crimes motivated by prejudice against someone because of disability, race, religion, transgender identity, or sexual orientation. Police in Nottingham will receive special training in recognizing and dealing with misogyny hate crimes, and providing support to the victim.
Do you think 'recording' these incidents as hate crimes goes far enough to protect women? Let us know in the comments. H/T Fusion.