This Teen Just Made The Whole Internet Cry With His "Cheesy" Promposal
21 March 2017, 11:46 | Updated: 8 May 2017, 17:09
This is so PURE.
Spring is officially here which means the promposals are returning in full force. Teenagers all over the world will be doing the most when it comes to snagging a date for their school prom.
One thing you can't knock are the promposals that are simple and sweet and don't involve a skywriter.
Kansas high school senior Shaedon Wedel is getting some major love from the internet after his promposal to his best friend's little sister went viral.
Shaedon surprised 15-year-old Carly Wittman, who has Down Syndrom, with a "cheesy" t-shirt, her favourite snack, and a rose.
Can't wait for prom with this sweet gal pic.twitter.com/z3Lc66YRW3

— Shaedon Wedel (@shardonwedel) March 17, 2017
This joke it so cheesy and Carly's smile at the end is EVERYTHING. This just proves that sometimes all you need to do to impress a girl is know her faves and come armed with a corny cheesy joke.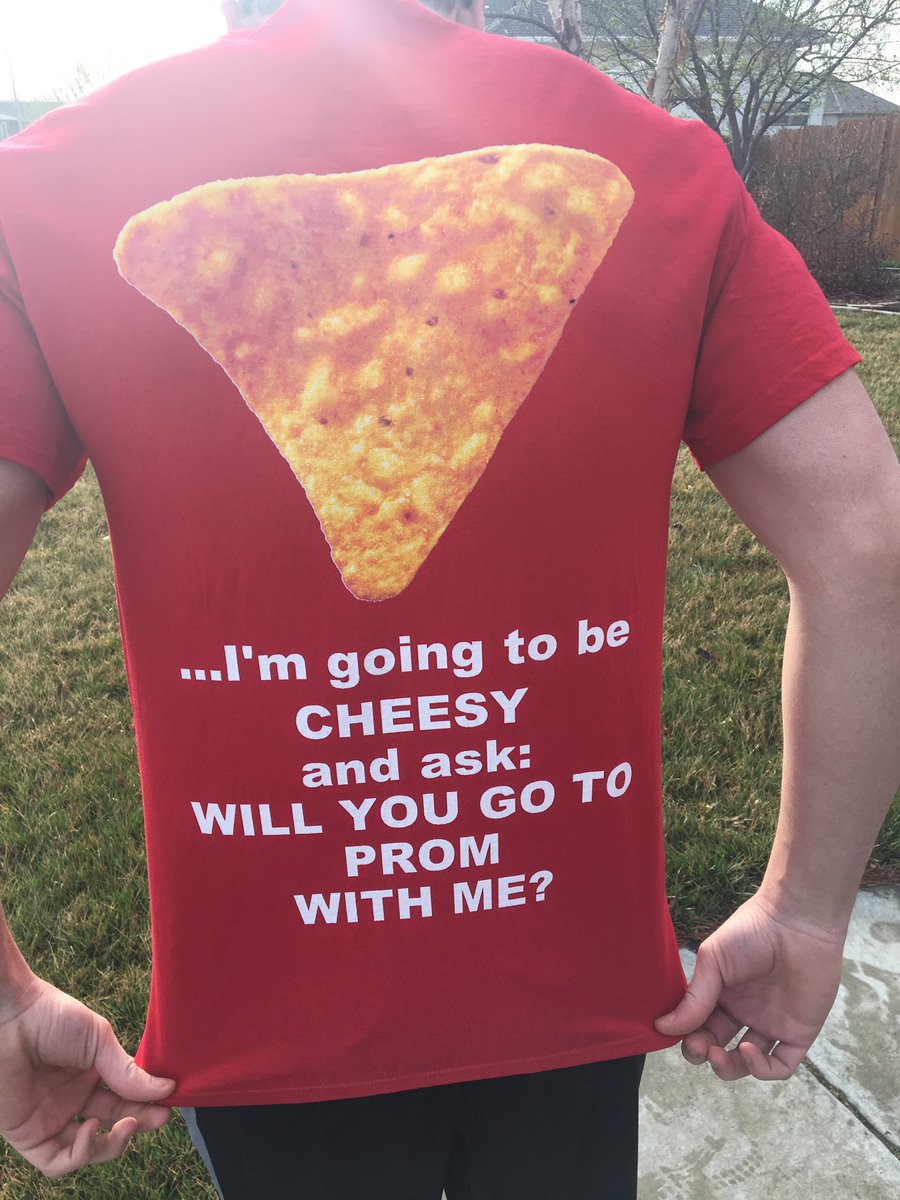 via Twitter/Shaedon Wedel
The pair have been pals for seven years and Shaedon says that Carly, "always has a smile on her face".

via Twitter/Shaedon Wedel
Shaedon's sweet surprise has everyone in their feelings and it's easy to see why.
@shardonwedel pic.twitter.com/ZIEWakYa6l

— sriracha papí (@1800SADDAD) March 18, 2017
@shardonwedel BOY LISTEN, IM GONNA NEED YOU TO TWEET A LOT OF YOUR PROM PICS BECAUSE I FEEL LIKE CRYING LATELY OK?

— mami (@bcllamys) March 18, 2017
@shardonwedel This beats everyone's promposals! Honestly makes me happy when I see this. Mad respect for you and u two will have a blast

— Los (@CarlosC33552855) March 18, 2017
@shardonwedel this made me cry happy tears. I hope you two have a great time!

— Historiannie (@DirtyWaterNJ444) March 18, 2017
I would like these prom pics mailed to my house because I just remembered that people can be good and not bad.
Happy prom season, ya'll!