This Guy Trolled His School Pictures For 7 Years And We Can't Stop Laughing
7 June 2017, 13:39
A true icon.
You know when you commit to a joke? Like, really commit? Nike Marketing Director Justin Taylor tweeted about a prank he played for 7 years in school and we need to learn this level of commitment.
So from 6th to 12th grade i wore the same shirt in every school photo. My parents weren't fans. I thought it was pretty hilarious. pic.twitter.com/2iL6Hc80ln

— Justin Taylor (@TheSmarmyBum) June 5, 2017
When it came time for picture day, Justin would put on the same shirt and smile for the camera from grades 6-12. His hairstyles changed, he grew a beard, and got a bit bigger but the shirt stayed the same.

Understandably, his parents weren't huge fans but it's a perfectly executed joke that he gets to look back on with fondness.

Justin told Mashable that, it was an accident at first. But, when he realized that he'd worn the same shirt two years in a row, he just decided to keep it going.
People loved the concept.
what an amazing decision for a 7th grader to make

— pat muldowney (@patmuldowney) June 6, 2017

But wondered how he fit into the shirt for so long.
No I just bought one a little big and grew into it since my parents could t afford a lot of clothes

— Justin Taylor (@TheSmarmyBum) June 5, 2017

The best part? It still fits!
Still fits! pic.twitter.com/iuNAcF2iNJ

— Justin Taylor (@TheSmarmyBum) June 6, 2017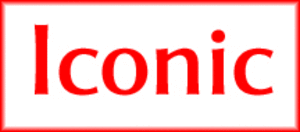 ____ ____ ____ ____ ____
Listen to the #PopBuzzPodcast with All Time Low right here or subscribe for free on iTunes to get new episodes sent straight to your phone every Friday.