These Gay Teens Had Their Yearbook Quotes Removed And You'll Be Furious When You See Why
16 August 2017, 12:17 | Updated: 19 November 2018, 14:16
What the actual fuck.
A high school in Missouri has been forced to apologise after removing yearbook quotes by two openly-gay students without explanation or giving them an opportunity to write new quotes.
As reported by HuffPost, Joey Slivinski and Thomas Swartz graduated from Kearney High School in Kearney, Missouri this spring, but were shocked to find a blank space beneath their portraits. The quotes that they had submitted were light-hearted, like all yearbook quotes, yet for some reason these were omitted from the book when it was published.
The shocking quotes in question? "Of course I dress well. I didn't spend all that time in the closet for nothing," wrote Slivinski. While Swartz had written: "If Harry Potter taught us anything, it's that nobody deserves to live in the closet."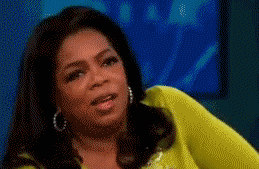 GIPHY
One of the students, Joey Slivinski, wrote a lengthy Facebook post after the incident saying that his school showed "that I am not accepted for being who I am" and sarcastically thanked them for "making me feel like you're ashamed of having a gay student".
I have always supported the Kearney School District. I have done nothing but always say good things about our schools. I always felt like I was accepted for being myself. I'm not one to post my feelings on social media, but today Kearney School District showed me that I am not accepted for being who I am. I put a very innocent quote as my senior quote and they took it away from me with absolutely no warning or option to change it. My quote being "Of course I dress well, I didn't spend all that time in the closet for nothing." Was taken out of the yearbook for being inappropriate and or violating to school rules. Our schools are supposed to be a place that you can express being who you are. Today I realized Kearney isn't ready for me being me. I always thought Kearney was going up hill but quickly realized we're zooming down hill quick. Thank to Matthew Ryan Hunt for helping me out so much. Thank you to the Kearney School District for making me feel like you're ashamed of having a gay student.
Kearney High School officials released a statement apologising to the students and attempted to explain why the quotes were removed.
They said that quotes that "could potentially offend another student or groups of students" were not published in the yearbook. "It is the school's practice to err on the side of caution. Doing so in this case had the unintentional consequence of offending the very students the practice was designed to protect," the statement, which was attributed to Kearney High School Principal Dave Schwarzenbach and Kearney School District Superintendent Bill Nicely, read. "We sincerely apologize to those students."
GIPHY
This doesn't really go far enough in explaining exactly why the quotes were removed.
They say they were trying to protect the students. Does that mean they thought the two quotes were a joke at the expense of other gay students, rather than understanding the quotes were a way of expressing themselves to their classmates, a snapshot of their lives navigating their way through high school? If so, why didn't they just check with Joey and Thomas? Now there will always be a blank space under their photographs, a permanent reminder of how they were treated differently just because of their sexuality.
Kearney School District Superintendent, Bill Nicely, told the HuffPost that, "As a result of a breakdown in communication we did not reach out to the students before publication. Had we done so, the quotes would have been permitted just as a similar quote was permitted in last year's publication." He then added, "I will be the first to tell you we feel terrible about it. It was never the intention of the school district to offend or hurt anyone, and we are deeply sorry for any pain or frustration that resulted due to this error."
The school's principal has directly apologised to the students and their parents and the school is looking into how this can be avoided in the future. Joey and Thomas are thinking about printing stickers with their original quotes on to stick in their yearbooks and their classmate's.
Watch Joey Slivinski and Thomas Swartz speak to KCTV5 news about the incident below.