Lena Dunham's Unretouched Lingerie Campaign Is A Giant Middle Finger To Body Shaming
25 August 2016, 14:30 | Updated: 8 May 2017, 17:09
Yaaaassssss
Lena Dunham has been a champion of body positivity for some time now, even taking swipes at publications that get too photoshop-happy with her own images.
The writer/actor/all round-badass doesn't take shit lying down. Although one incident didn't go how she expected. After accusing Spanish magazine Tentaciones of altering her cover shoot ("This is NOT what my body has ever looked like or will ever look like", she fumed on Instagram), it kinda backfired.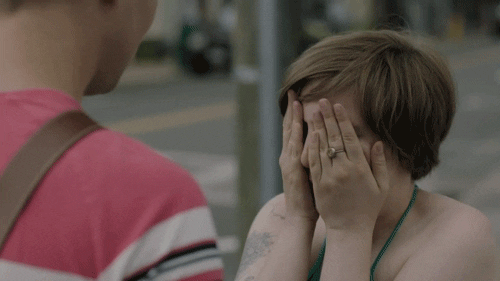 giphy
The magazine hadn't retouched the pictures and provided the originals shots as proof. In dismay, Lena apologised and admitted, "I don't recognise my own fucking body anymore. And that's a problem."
She said she wanted to take back control of her image. "I'm done with allowing images that retouch and reconfigure my face and body to be released into the world."
Step in Lonely Lingerie, who've hired Lena and Girls co-star Jemima Kirke, to model for their Lonely Girls collection and the shots are pure fire.
According to their website, Lonely are a New Zealand-based design house that "celebrates the strength and individuality of women and creates lingerie, swimwear and clothing that embraces and empowers them".
We think Lena and Jemima look amazing in these shots. We wish we could see campaigns like this all the time - and with men's fashion too! Although we suspect we might have to wait a long time for this to become the new 'normal'.
What do you think of these shots?