McDonald's Are Asking People To Apply For Jobs On Snapchat
7 April 2017, 14:30 | Updated: 8 May 2017, 17:09
Will your selfie make you a server?
Need a new job? Got a Snapchat account? Then you are in luck kids, because fast food giants McDonalds are employing Australian teenagers through what they imaginatively call 'Snaplications'.
Mashable reports that Aussie burger fans looking to work for Ronald and co can now send a 10 second snap of themselves to the @macca account using their very on-brand lens that puts you in an actual staff uniform.
McDonalds
Tbh, we would have preferred a hamburglar filter but you can't win them all can you?
But wait - what if you can't fit your glittering CV, special skills and shiny personality into one basic 10 second clip? Don't worry, all applicants are then also sent a link to a form to fill out the 'finer' details.
McDonalds
But if you are still wondering why anyone would do this, here's Mark Wheeler, their Aussie digital director with some comments:
"For young people who apply to McDonald's, it's normally their first job. Really, when we're assessing the opportunity for them to come and join our 100,000 crew base, we're really looking at attitude and enthusiasm. I think within 10 seconds, we can get that across."
Currently the scheme will only run for one day but, if successful, there is every chance it will be rolled back out again in the future. McDonald's is the biggest youth employer in Australia so it definitely makes sense for them to find new ways of engaging with the kids.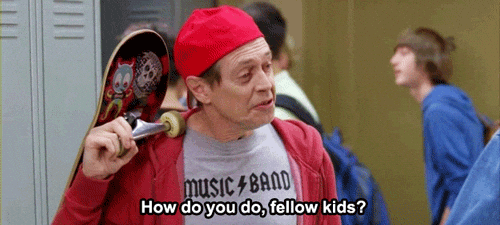 NBC
What do you think - would you apply for a job via Snapchat? Let us know.