Michigan Bans Gay Sex. WTF?
9 February 2016, 11:27 | Updated: 19 November 2018, 14:15
Oral or anal sex is now punishable by 15 years in prison. Smh.
A sad reminder that in our march forward towards equality, people and governments can still be oppressive little sh*ts.
As reported by The Advocate, the Senate in Michigan has passed laws which ban anal and oral sex, and equate homosexuality with bestiality, in one giant homophobic swoop.
The laws were originally designed to protect animals from abuse. However, the wording of the bill does not make a distinction between sex involving humans and animals, or sex between two consenting adults, therefore making oral and anal sex technically illegal between two humans.
The bill reads, "A person who commits the abominable and detestable crime against nature with mankind or with any animal is guilty of a felony punishable by imprisonment for no more than 15 years."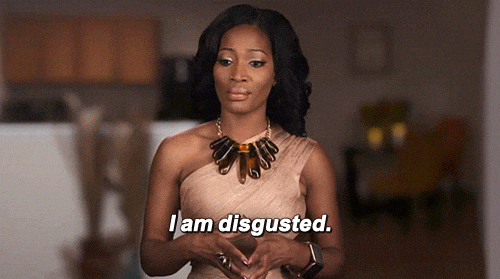 Obviously, the bill could be as easily used against straight people who partake in these 'abominable and detestable crimes' as much as gay people, though the intended targets of this bill couldn't be clearer.
The bill is clearly unconstitutional and will likely be overturned. However, the climate of fear and intimidation created by bills like this are a backwards step for gay and trans rights across America, especially for the LGBT community in Michigan.
Seriously Michigan Senate, WTF is wrong with you. Ya'll need to get with the times. Fast.