Attention Babies: How Much Will A Curvy Barbie Ruin Your Life, Honestly?
29 January 2016, 12:10 | Updated: 8 May 2017, 17:09
Yup, people are mad about "curvy" Barbie. *Rolls eyes forever*
After 55 years of Barbie, its parent company, Mattel, has announced a 21st century upgrade. The doll, which has, over the years, became synonymous with unrealistic body proportions, can now boast a huge change in its roster. Starting from this week, you can pick up a "Fashionista" Barbie with varying body proportions, hair textures, races, and even height.
Today, Barbie is announcing the expansion of its Fashionistas® line with the addition of three new body types – tall, curvy and petite – and a variety of skin tones, hair styles and outfits.

Mattel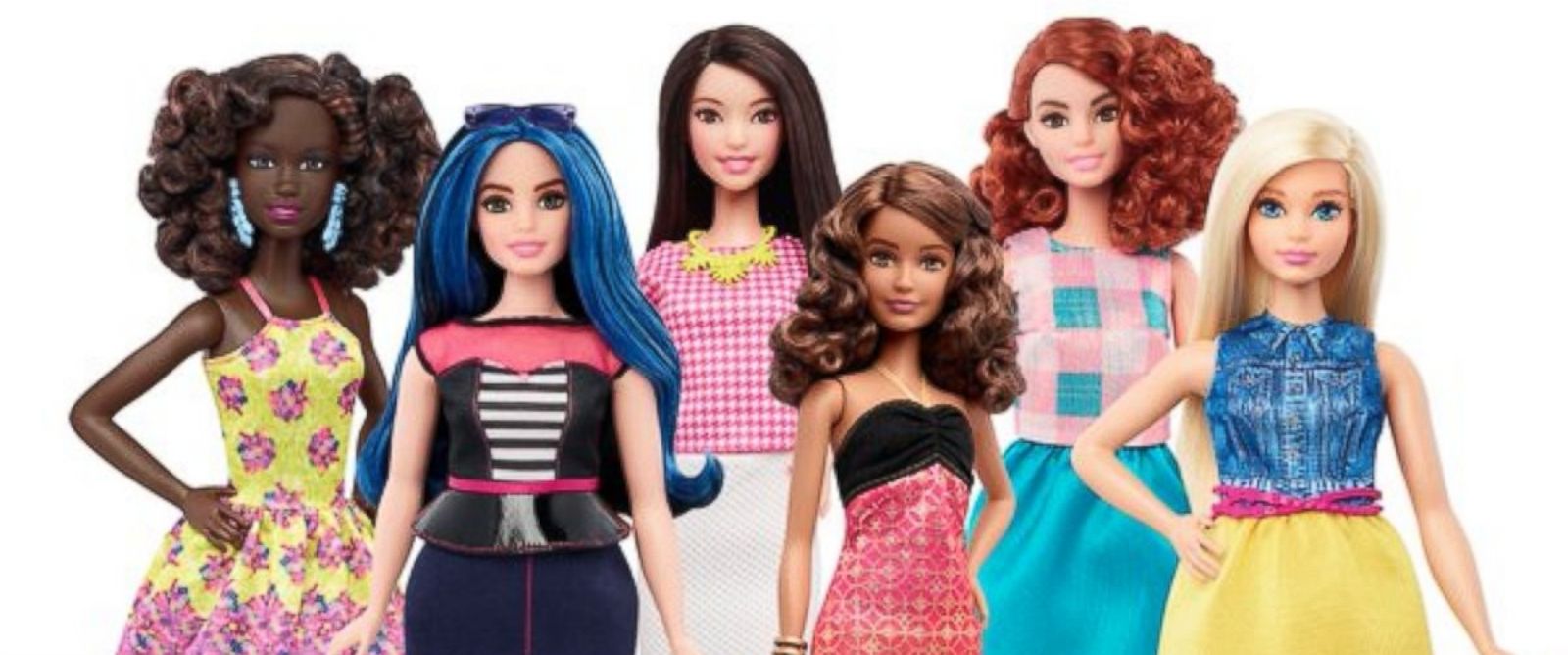 Many have branded the change as "PC Barbie" while other's say the new Barbie isn't realistic enough.
Her stomach is still quite slim and her proportions resemble a plus size model rather than your every day woman, but Mattel's efforts are stirring up some serious conversation.
Why does everything have to be made curvy or tall or smaller. Why can't we just be happy with Barbie how she fucking is. Pc pc pc

— Emma Stevens (@emmaostevens) January 29, 2016
'curvy' barbie? you mean 'fat assed' barbie wtf curvy does NOT mean fat, pc bitches.

— ctl (@jetx86) January 28, 2016
gif via Pinterest
While some seem to be caught up on the "PC" aspect of Mattel's announcement, others are expressing their gratitude at a Barbie that more closely resembles their own figures.
Curvy Barbie? She represents the first institutional voice to ever tell me my body type is pretty *now*, not in some golden past.

— Tenderly Punk (@sweetpavement) January 28, 2016
Look. Here's why curvy @Barbie matters to me: I tell my daughters my body is normal, all bodies are normal, but their dolls don't back me up

— Mena Vuvalini (@filamena) January 28, 2016
I barely liked barbies growing up but suddenly I find myself wanting to run out and buy this new "curvy" Barbie.

— Stacey (@geeksandlattes) January 28, 2016
Cried over curvy Barbie. Honestly would've been so happy to have this growing up. Still need a fat Barbie, though. https://t.co/BX9XRyX84I

— Megan Benedictson (@OhGeeMDB) January 28, 2016
"Curvy" Barbie is a huge step in the right direction. The criticisms about the still model-eque figure of "curvy" Barbie are valid. I mean, most women don't have perfect hour glass shapes and taut legs and calves. But this Barbie is a giant leap forward. Her and her ethnically diverse group of friends.
"The new 2016 Barbie® Fashionistas® doll line includes four body types (the original and three new bodies), seven skin tones, 22 eye colors, 24 hairstyles and countless on-trend fashions and accessories. Adding more diversity into the line continues the journey that Barbie started in 2015 when the brand added 23 dolls with new skin tones, hair colors and, most notably, a flat foot.

Mattel
There really is no reason to be against a more inclusive and representative Barbie. Criticism of a doll that makes girls and women (and even boys! Barbie isn't just for girls) feel valued and beautiful says a lot more about the person than it does about Mattel.
Although Barbie's long, storied history has included many different looks, careers (180!), and upgrades, this one might be the most significant. The acknowledgement that women come in all different shapes, colours, and sizes, is the best thing we can give to kids growing up now.
We believe we have a responsibility to girls and parents to reflect a broader view of beauty.

Evelyn Mazzocco, Senior Vice President, Barbie