Even More New Emojis Have Been Announced And They Are Seriously Genius
11 November 2016, 14:04 | Updated: 8 May 2017, 17:09
They read our minds, TBH
If you needed something to make you smile at the end of this hellish week, we've got something for you.
New emoji proposals for Unicode 10 have been approved as of yesterday (November 10, 2016) and they're probably the coolest new batch yet.
The guys who make the big decisions over at emoji headquarters proposed a total of 51 new emojis to come to Unicode 10. These aren't finalized but they are a shortlist for what will be approved next year.
The cool thing about these emoji proposals is that they're often times based on the request of emoji users. So, in a way, you guys are pretty much responsible for what's to come.
You might be getting...
A Vampire
Shocked face with exploding head
Breast feeding
A woman wearing a hijab (!!!!!)
Bowl with spoon
Zombie
Face with open mouth vomitting
Coconut
ADULT (non-specific gender)
Person in steamy room
Okay, there are loads more but those ones are the best ones. I, for one, cannot wait for 'person in steamy room'.
These puppies will be finalized by mid-2017 so, fingers crossed, we finally get our woman with a hijab, breastfeeding and, of course, person in steamy room.

You can check out the full list here!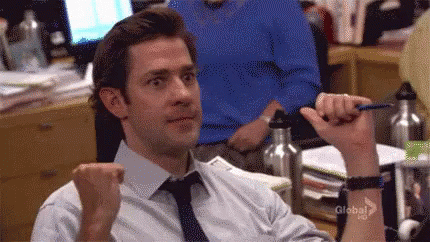 ___ ___ ___ ___ ___
Subscribe to the #PopBuzzPodcast for free on iTunes to get new episodes sent straight to your phone every Wednesday.