WTF! Nutella Is Being Removed From Shelves Because It Could "Give You Cancer"?
12 January 2017, 17:04 | Updated: 8 May 2017, 17:09
Some supermarkets have started banning the chocolate spread.
We thought making an inch-thick chocolate spread sandwich was one of the last few pleasure of this wretched earth but it seems like we can't even do that anymore - depending on who you believe.
It's news that will strike fear into the heart of chocolate lovers everywhere: supermarkets in Italy are removing Nutella from their shelves after after fears were raised that it could cause cancer. So who the eff is saying this and why?
It seems to stem from the European Food Standards Authority, who have previously said that Nutella contains processed palm oil, which has a contaminant found in the oil's edible form which is carcinogenic.
As reported by The Lad Bible, the maker of the hazelnut spread, Ferrero, has launched an advertising campaign to promote the safety of the spread, in a hope to reassure customers, after some retailers, including Italy's supermarket chain, Coop, removed it from their shelves.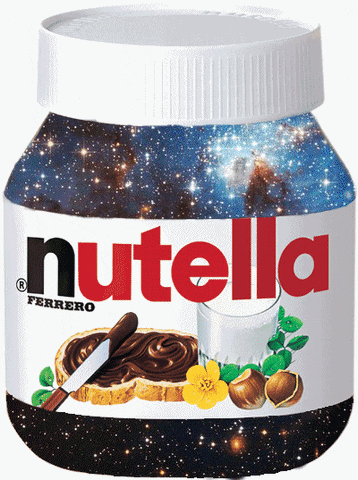 This is the statement that Ferrero put out:
"The health and safety of consumers is an absolute and first priority for Ferrero and we confirm that Ferrero products are safe. EFSA (European Food Safety Authority) has analyzed the presence of contaminants in a large number of products and oils stating that the presence of contaminants depends on the oils and fats used as well as the processes they are subjected to.
"It is for this reason that Ferrero carefully selects quality raw materials and applies specific industrial processes that limit their presence to minimum levels, fully in line with the parameters defined by the EFSA. In addition, our Quality teams constantly monitor such factors and guarantee the food safety of our products to the consumer. Making Nutella without palm oil would produce an inferior substitute for the real product; it would be a step backward," Ferrero's purchasing manager Vincenzo Tapella told Reuters.
At present, no other countries appear to be planning on removing Nutella from their shelves, and some people have suggested Italian Coop have been overly cautious in taking Nutella off the shelves. We'll leave it to you to decide whether to keep eating the stuff or not. However, it would be a sad day if we could indulge in a Nutella sandwich. Very sad indeed.